Status:Inactive
Doing business as:Cedoa, LLC
Industry:Nonprofit Organization Management
Industry:Research
Site:cedoes.com.br
Industry:Human Resources
Site:cedo.com.mx
Description:Firma de Consultoría con más de 7 años de Experiencia. Somos expertos en Desarrollo Organizacional y Humano. Algunos de nuestros servicios son: a) Búsqueda de Talento b) Capaciteatro c) Diagnóstico...
Specialties:Búsqueda de Talento, Capaciteatro, Coaching, Evaluación del Desempeño
Founded:2005
Company size:1-10 employees
Industry:Insurance
Site:cedorandcompany.com
Description:Since its founding in 1984, Cedor and Company has maintained an absolute commitment to providing high-quality investigations of multi-line, casualty-based insurance claims at a reasonable cost on a...
Specialties:Workmen's Compensation Claims, Medical Malpractice, General and Auto Liabilities, Claims Investigations
Founded:1984
Company size:1-10 employees
Ул. Я.купалы, 25, Офис 407, Минск, Belarus
Industry:Information Technology And Services
Site:cedon.by
Description:Established end of 2013 Cedon BLR appeared as a result of integration of 2 experienced teams of HTC BLR and Mobiletag BLR entities which IT expertise together counts more than 14 years.
Cedon...
Specialties:IT, интернет, связь, телеком, Программирование, разработка, тестирование, Менеджмент, управление проектами
Founded:2013
Company size:51-200 employees
Industry:Information Technology And Services
Site:cedonlink.co.uk
Description:IT Consulting, Training, web development, web hosting and Software Testing
Company size:1-10 employees

Bb Centrum, Brumlovka, Vyskočilova 1442/1B, Prague 4, Czech Republic
Industry:Leisure, Travel & Tourism
Site:cedok.cz
Description:Based in Prague, Čedok is the Czech Republic's largest travel corporation and one of the country's most recognised brands. Founded in 1920, Čedok operates on multiple levels of the travel business...
Specialties:Tour Operator, Exclusive Travel, Travel & Tourism, Leisure
Founded:1920
Company size:201-500 employees
Industry:Nonprofit Organization Management
Site:cedo.org
Description:CEDO, the Commission for Economic Development in Orem, is a non-profit organization that serves as an advocate for Orem businesses. The CEDO staff works closely with Orem business professionals and...
Company size:1-10 employees
17 Main Street Rockingham, Market Harborough, Leicestershire, United Kingdom
Industry:Printing
Description:CEDOL SERVICES LTD is a Printing company located in 17 MAIN STREET ROCKINGHAM, MARKET HARBOROUGH, LEICESTERSHIRE, United Kingdom.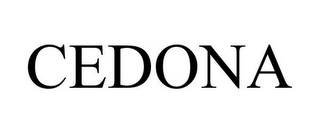 Status:Inactive
Registration:Jan 15, 2008
State ID:77372113
Status:606 - abandoned - no statement of use filed
Status date:Dec 19, 2011
Illustration:Drawing with word(s)/letter(s)/number(s) in Block form
Attorney:Maribeth Day Case
GlaxoSmithKline
Lgtm C.3157.3D, Durham, NC 27709
Employee:George M Lorenzo
Goods & Services:Pharmaceutical preparations and substances for the treatment of infectious diseases, blood disorders, pain, inflammation, sepsis, alopecia, obesity and cognitive disorders; pharmaceutical...
Owner:Glaxo Group Limited