Industry:Outsourcing/offshoring
Industry:Nanotechnology
Site:ceracoatbg.com
Description:Nanotechnology is the description of the science that is able to treat particles that are one billionth of a meter. This is about 100000 x thinner than a strand of hair.
With CERACOAT nano...
Specialties:Textile Care, Leather Care, Glass Care, Wood Care, Engine Care, ...
Founded:2015
Company size:11-50 employees

Ctra Castellón Teruel Km 19, Alcora, Castellón, Spain
Industry:Glass, Ceramics & Concrete
Site:ceracasa.com
Description:CERACASA es pionera en la fabricación y comercializacion de revestimientos y pavimentos cerámicos de alta calidad. Su carácter innovador y de servicio, la posicionan como un referente en soluciones y...
Specialties:EMOTILE. Personalización en cerámica., BIONICTILE. Cerámica descontaminante de NOx., ECOM4TILE. Cerámica ecoeficiente, ahorra energia., LINK UP. Cerámica flexible., FLASHTILE. Cerámica luminiscente y antideslizante.
Founded:1984
Company size:51-200 employees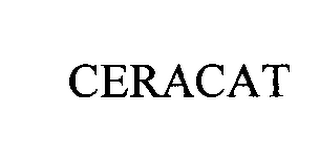 Status:Inactive
Registration:May 8, 2003
State ID:76512851
Reg. number:3310232
Status:710 - cancelled - section 8
Status date:May 23, 2014
Illustration:1000
Employee:Glenn E Mayerschoff
Goods & Services:Catalyst for use in the manufacture of industrial chemicals, oil processing and petroleum cracking; carriers made of ceramic materials being supports for catalytic materials used in the manufacture...
Owner:Dytech Corporation Limited