Status:Inactive
Doing business as:Cc Concourse D'Elegance, Inc
Industry:Management Consulting
Site:cccompass.com
Industry:Events Services
Site:ccconferences.com.au
Description:CC Conferences & Corporate Events is a boutique conference management and venue finding agency operating across Australia and world-wide.
Established in 1996, we have also been about passion and ...
Company size:11-50 employees
31 Purley Oaks Road South Croydon, South Croydon, United Kingdom
Industry:Computer Software
Site:clear-computing.co.uk
Description:CC COMPUTING LIMITED is a Computer Software company located in 31 PURLEY OAKS ROAD SOUTH CROYDON, South Croydon, United Kingdom.

Routes Des Martines 111B, Le Mont-Sur-Lausanne, Vaud, Switzerland
Industry:Consumer Services
Site:ccconcept.ch
Description:L'écologie, le chaud, le froid, l'eau et l'air.
Spécialiste toutes marques électroménager.
Réparation et installation pour cuisine et buanderie.
Prestation de services inégalés, suivi e...
Specialties:Compétence, proximité, rapidité, amabilité, Electroménager, ...
Founded:2009
Company size:11-50 employees

19 Talina Centre, 23A Bagleys Lane, London, United Kingdom
Industry:Construction
Site:cccon.co.uk
Description:High-end residential refurbishment company. Also undertake large commercial and development projects. We specialise in the delivery of high-specification residential building schemes. We are a...
Founded:1997
Company size:11-50 employees
Status:Inactive
Doing business as:Cc Concrete, LLC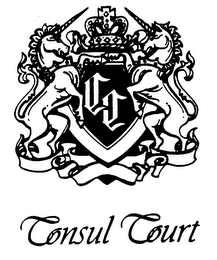 Status:Inactive
Registration:Jan 2, 1992
State ID:74235544
Status:602 - abandoned-failure to respond or late response
Status date:Sep 26, 1994
Illustration:3T19
Employee:David H Stine
Goods & Services:Hotel, inn, and tourist and resort lodging management services for others
Owner:Econsult Partners Limited