Status:Inactive
Doing business as:Ccc Condominium Community, Inc
Industry:Marketing And Advertising
Site:cccdatadervices.com
Industry:Information Technology And Services
Site:ccc-computer.com
Description:CCC Computer provides IT consulting and computer support services for home users and small businesses. We provide professional, "pay-per-incident" support that is priced to fit your budget. With over ...
Specialties:Remote computer support specialists., Wireless (WiFi) Networks
Founded:2009
Company size:1-10 employees
Industry:Judiciary
Site:cccconsultoria.com.br
Description:A CCC CONSULTORIA E ASSESSORIA Ltda. desenvolve, dentro da dimensão corporativa, uma proposta de trabalho simples de padronizar e organizar o "Provimento Tecno-jurídico" nos processos e lides, em...
Founded:1999
Company size:11-50 employees
Wittichenauer Str. 15, Bad Honnef, Bad Honnef, Germany
Industry:Food Production
Site:coppeneur.de
Description:CCC Confiserie Coppeneur et Compagnon GmbH is a Food Production company located in Wittichenauer Str. 15, Bad Honnef, Bad Honnef, Germany.

Českomoravská 2420/15, Praha, Czech Republic
Industry:Retail
Site:ccc.eu
Description:Společnost CCC patří k nejrychleji rostoucí síti prodejen obuvi nejen v České republice, ale také ve světě, kde vlastní více než 700 prodejen. V průběhu posledních 5 let se naše síť intenzivně...
Founded:2005
Company size:501-1000 employees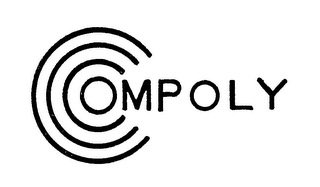 Status:Inactive
Registration:Jul 31, 1964
State ID:72198939
Status:900 - expired
Status date:Mar 21, 1986
Illustration:Drawing with word(s)/letter(s)/number(s) in Stylized form
Goods & Services:Composite cans composed of paper, foil and metal
Owner:Continental Can Company, Inc
Registration:Aug 19, 2005
State ID:78696566
Reg. number:3418258
Status:702 - section 8 & 15-accepted and acknowledged
Status date:May 20, 2014
Illustration:5000
Employee:Rebecca L Gilbert
Goods & Services:Color is not claimed as a feature of the mark., Clothing, namely, jeans, trousers, pants, exercise pants, shorts, sweat pants, underwear, boxer shorts, socks, ties, pajamas, gloves, belts, t-shirts,...
Owner:Continental Clothing Company Limited