Status:Inactive
Doing business as:Cb&I' Process Builders, Ltd
Industry:Marketing And Advertising
Status:Inactive
Doing business as:Cb&I' Pt Engineers, Ltd
Status:Inactive
Doing business as:Cb&I' Process Engineering, Ltd
Status:Inactive
Doing business as:Cb&I' Technology Engineering, Ltd
Industry:Financial Services
Industry:Marketing And Advertising
Site:cbandsinternational.com
Description:No goal or aspiration is too big to attain with hard work and determination. Our team and clients are the lifeblood of our success. Anything is possible. In our dictionary the word NO does not exist. ...
Specialties:Training, Sales, Direct marketing, Customer Service
Founded:2013
Company size:1-10 employees
Industry:Banking
Site:CentralBancorp.com
Industry:Oil & Energy
Site:bepartofsomethingbig.com.au
Description:The purpose of this page is to keep you up to date with our job opportunities and to also give you an insight into the culture here at CKJV. If you are interested in joining our team and wish to...
Specialties:Construction, Oil & Gas, Careers, Electrical, Mechanical, ...
Founded:2011
Company size:1001-5000 employees
Industry:Construction
Site:cba-projectmgt.com
Description:CB&A Project Management Services, LLC is a privately owned company that provides a full range of preconstruction planning and construction management services for the public and private sectors. CB&A ...
Founded:1997
Company size:11-50 employees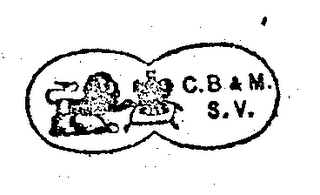 Status:Inactive
Registration:Jun 21, 1905
State ID:71008670
Reg. number:0066065
Status:900 - expired
Status date:Dec 22, 1988
Illustration:Drawing or design which also includes word(s)/ letter(s)/number(s)
Goods & Services:Tin, terne, leaded, and black sheets, Cbmsv
Owner:Baldwins Limited
Registration:Jan 1, 2006
Site:cbsbank.com
Phone:(931) 796-2277
Members (3):Dennis Upchurch (President)
Dana Thomas (VP Retail & Marketing Director)
Tracy Lomax (Branch Manager)
Categories:Banks, Loans - Small Business, Real Estate Loans, Loans