Industry:Information Technology And Services
Site:castletown-innovations.com
Description:Innovation opportunities exist at the intersection of customers' unmet needs, a company's fulfillment capabilities, and it's ability to be an adaptive organization. Castletown Innovations believes...
Specialties:Innovation, Technology Development, Business Model Change Management
Founded:2007
Company size:1-10 employees
Industry:Construction
Site:CastletreeHomes.com
Description:NOW SELLING in "MIRAMESA", The new phase of Land Tejas' successful Canyon Lakes West at Stone Gate community.
Castletree Homes is a new and cutting edge home builder, currently building homes in ...
Specialties:Home Builder, Houston, Texas
Founded:2013
Company size:11-50 employees
Langley Rd, Chipperfield, Hertfordshire, United Kingdom
Industry:Computer Games
Description:CASTLETOWN CORPORATION LIMITED is a Computer Games company located in Langley Rd, Chipperfield, HERTFORDSHIRE, United Kingdom.

25 Mitcham Lane, Streatham, London, United Kingdom
Industry:Architecture & Planning
Site:castletonsigns.co.uk
Description:At Castleton, we have been producing signs for over 60 years. This makes us one of the longest established signage companies in the UK. Yet our approach and services are very much of the present, not ...
Specialties:Architectural signage, Digital Printing, Manifestation, Signage Consultancy, Wayfinding, ...
Founded:1949
Company size:11-50 employees

12B Kennerleys Lane, Wilmslow, Cheshire, United Kingdom
Industry:Accounting
Site:castletons-accountants.co.uk
Description:The Practice was founded in 1997 by our principle, Jackie Ford, who served her time at some of the regions' leading Accountancy firms. Originally based in Macclesfield the practice relocated to...
Specialties:Accounting, Taxation, Business Advice
Founded:1997
Company size:11-50 employees
Industry:Information Technology And Services
Site:golfiom.com
Market St, Bacup, Lancashire, United Kingdom
Site:castletontextiles.co.uk
Description:Castleton Textiles - Contract manufacturers of high-quality curtains and fabrics for hospitals, schools, theatres, and multi-tenant properties.
Industry:Accounting
Site:castletree.co.uk
Description:We help business achieve their ambitions, from first steps into self employment, to helping established business run successfully and profitably.
Please feel free to call us for a consultation,...
Specialties:Business Start Ups, Payroll, Bookkeeping and VAT, Accountancy and Tax planning and advice, Management accounts and reviews
Founded:2006
Company size:1-10 employees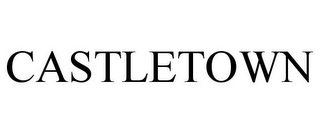 Registration:Jan 11, 2012
State ID:85513807
Reg. number:4229134
Status:700 - registered
Status date:Oct 23, 2012
Illustration:Drawing with word(s)/letter(s)/number(s) in Block form
Attorney:Andrew D. Dorisio
KING & SCHICKLI PLLC
247 N Broadway, Lexington, KY 40507
Employee:William H Dawe Iii
Goods & Services:Cheese, Castle town
Owner:Isle Of Man Milk Marketing Association Limited