Industry:Food & Beverages
Industry:International Trade And Development
Site:castelmec.com
Industry:Outsourcing/offshoring
Site:castelmec.com
Industry:Internet
Site:castelodossonhos.pt
Description:Loja online de gifts e homedecor.
Fernando Pessoa disse um dia: "Pedras no caminho? Guardo todas, um dia vou construir um Castelo." E é sobre essa premissa que construímos este nosso, vosso,...
Founded:2012
Company size:Myself Only
North St, Horsham, United Kingdom
Industry:Music
Site:castelnaupartners.com
Description:CASTELNAU PARTNERS LIMITED is a Music company located in North St, Horsham, United Kingdom.
20 Trinity Church Rd, London, United Kingdom
Industry:Telecommunications
Description:CASTELNAU COMMUNICATIONS LIMITED is a Telecommunications company located in 20 Trinity Church Rd, London, United Kingdom.
Industry:Facilities Services
Site:castelnaucentreproject.co.uk
Townmead Road, London, London, United Kingdom
Industry:Wine And Spirits
Site:castelnau.co.uk
Description:As a producer and agent, Castelnau Wine Agencies has been quietly servicing the UK wine trade for over 30 years. Our customer services philosophy is built on the knowledge that no two customers are...
Specialties:Wine importing, Wine sales, Wine consulting
Founded:1981
Company size:1-10 employees
Industry:Hospitality
Site:castelnou.be
Description:CASTELNOU APARTHOTEL - ENJOY ANY STAY
Visiting Ghent in all its glory? In town for business? Or staying in Ghent for a longer period? We warmly welcome you in style, offering you comfort and...
Company size:11-50 employees
Industry:Sporting Goods
Site:castelnaux.com
Description:Castelnaux Sport is an on-line shop where Men and Woman can buy t-shirts, tops, caps and accessories.
We provide various sportive brands like: Nike, Puma, Kappa, Russel Athletic, Umbro, Helly...
Founded:2010
Company size:1-10 employees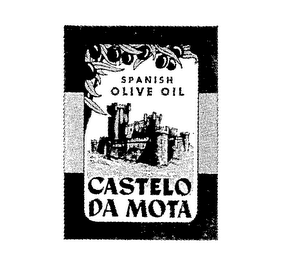 Status:Inactive
Registration:Feb 18, 1965
State ID:72212350
Reg. number:0798654
Status:900 - expired
Status date:Feb 9, 1986
Illustration:Drawing or design which also includes word(s)/ letter(s)/number(s)
Goods & Services:Olive oils (deible oils)
Owner:Rodriguez Hermanos De Cordoba, S.a
Correspondent:David Toren
Sidley Austin Brown & Wood LLP
787 7Th Avenue, New York, NY 10019