Industry:Computer Software
Site:carrotcorp.com
Description:CarrotCorp is a technology company that creates apps for iOS, Android, and Google Glass. We're also revolutionizing 3D printing with ORB.
Company size:1-10 employees
Industry:Marketing And Advertising
Site:carrotpower.co.uk
Description:Rumour has it carrots help you see in the dark, which is more or less what we do albeit in an online capacity. We help you get your online business seen. Only pay for targeted traffic, sales and...
Founded:2015
Company size:Myself Only
Industry:Consumer Services
Site:carrotmob.fr
Description:Nous donnons du sens à nos dépenses !
Description :
Carrotmob est un mouvement de consommateurs qui récompense les commerces les plus socialement et écologiquement...
Founded:2014
Company size:10,001+ employees
Industry:Internet
Site:carrotmob.org
Description:In a Carrotmob campaign, people spend money as a group to support a business and in return the business makes an improvement that the people care about. We are called Carrotmob because we use the...
Company size:1-10 employees
Industry:Media Production
Site:carrotco.com
Description:Carrot is a Pre-media (artwork production / prepress / image / interactive services) outsourcing company with operations in India.
Company size:11-50 employees
Industry:Nonprofit Organization Management
Site:carrotsandsticks.org
Description:The Carrots and Sticks Project is a grassroots DC-based action tank committed to rebuilding America's physical, economic and democratic infrastructure. As an action tank, we enable policy...
Company size:1-10 employees
Nab Village, 700, Bourke St, Melbourne, Vic, Australia
Industry:Information Services
Site:carrotleads.com
Description:We at carrotleads have brought the finder's fee model to the online space.
Many businesses offer a finder's fee to select people who discover opportunities for their business. The finder's fee...
Specialties:Sales lead generation, sales acceleration, lead management, track leads, leads via incentives / carrots
Founded:2013
Company size:1-10 employees
25 Al-Bar Street, Al-Rawabi, Amman, Amman, Jordan
Industry:Media Production
Site:shoofeetv.com
Description:Carrotcake is the holding company of 5 media & communication companies.
Founded in 2008, Carrotcake manages: Action PR, Grafica, Diyar Outdoor, Sama Jordan & REEF.
Each of these companies...
Specialties:marketing, advertising, PR, broadcasting
Founded:2008
Company size:51-200 employees
Industry:Architecture & Planning
Site:carrothersandassociates.com
Description:We sincerely believe that a buildings character has a direct and tangible benefit to the quality of life in a community. Therefore it is our mission to produce works that enrich the environment and...
Specialties:Architectural Design - Residential and Commercial, Residential Homes and Additions, Commercial Building, Multi Family Dwellings
Founded:2007
Company size:1-10 employees

Banjara Hills, Road No. 10, Hyderabad, Telangana, India
Industry:Marketing And Advertising
Site:carrotfry.com
Description:Carrotfry.com is comprehensive Portal for Online Shopping Deals, Discount Coupons, Online Shopping Offers, Travel for all Popular Brands, Stores and Airlines in India. Get Latest Online Shopping...
Specialties:Online Shopping Deals India, Discount Shopping Coupons India, Online Shopping Offers in India, Online Travel Offers in India
Company size:1-10 employees
Industry:Environmental Services
Site:minneapolis.carrotmob.org
Description:I'm Natalie Gille, an active participant and leader of Carrotmob Minneapolis. I really like bringing people together and our Carrotmob Minneapolis event is a perfect example of bringing people...
Company size:1-10 employees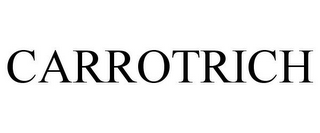 Registration:Jan 30, 2006
State ID:78802295
Reg. number:3651175
Status:700 - registered
Status date:Jul 7, 2009
Illustration:4000
Employee:Carrie Skye Young
Goods & Services:Dietary supplements; nutritional supplements; food supplements, namely, vitamins, minerals and carrot root powder, Carrot rich
Owner:Inovobiologic Inc