Status:Inactive
Doing business as:Carrie's Gourmet, LLC
Industry:Telecommunications
Site:carriersales.com
Description:CarrierSales provides businesses with access to quality, professional, and outstanding telecom services. Our simplified approach to business telecom services allows customers to fully realize their...
Founded:2001
Company size:11-50 employees
Industry:Telecommunications
Site:carriersworld.com
Industry:Health, Wellness And Fitness
Site:carriesconnections.net
Industry:Consumer Services
Site:carrierweb.nl
43A St. Mary's Rd, Market Harborough, United Kingdom
Industry:Information Technology And Services
Description:CARRIG BAWN LIMITED is an Information Technology and Services company located in 43A St. Mary's Rd, Market Harborough, United Kingdom.
Calle Laguna Del Marquesado Nª 19, Nave 16 Edificio Adriana 1ª Planta, Polígono Industrial La Resina (Villaverde), Madrid, Community Of Madrid, Spain
Industry:Retail
Site:carrieskiddiecloset.com
Industry:Cosmetics
Site:carriewestrick.com
Description:Carrie Westrick is an image consultant specializing in the field of cosmetology, which includes the following items in addition to all other aspects of style.
A uniquely creative consulting firm ...
Company size:Myself Only
Industry:Logistics And Supply Chain
Site:carrierweb.com
Description:CarrierWeb provides turn-key, plug 'n play solutions consisting of:
* CarrierWeb on-board hardware, collecting data from on-board sensors and communicating it all the time
* Managing the...
Specialties:Vehicle tracking, Truckload Carriers, Refrigerated Carriers, Bilk/Tanker Carriers, Private Fleets, ...
Company size:51-200 employees
Industry:E-Learning
Site:TrainingWithNoClass.com
Description:CarriersEdge helps fleets reach 100% of their drivers, 100% of the time, with comprehensive training programs endorsed by industry leaders across the country.
The only online driver training...
Specialties:Safety & Compliance, Driver Development, Risk Management, Online Training, Learning Management
Founded:2005
Company size:11-50 employees

7Th Floor, 14 Long Street, Cape Town, South Africa
Industry:Import And Export
Site:carrifreight.co.za
Description:Carrifreight is a Cape Town based company. We offer our clients Clearing and Forwarding services.
These services include the following:
• Customs Clearing
• Freight...
Specialties:Customs Clearing and Forwarding
Founded:2001
Company size:11-50 employees
Status:Inactive
Registration:Jan 5, 2001
State ID:78041807
Reg. number:3048455
Status:710 - cancelled - section 8
Status date:Sep 28, 2012
Illustration:Typeset: Word(s)/letter(s)/number(s)
Employee:Michael L Engel
Goods & Services:Telecommunications equipment, namely, intercoms, pbx fiber optic cable, network management switches and network management software, data and voice compression equipment, comprised of computers and...
Owner:Johnston, Christopher
Correspondent:Cynthia L. Johnston
313 Windsor Dr, Coraopolis, PA 15108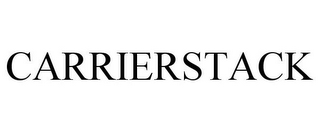 Registration:May 20, 2013
State ID:85936845
Reg. number:4690608
Status:700 - registered
Status date:Feb 24, 2015
Illustration:Drawing with word(s)/letter(s)/number(s) in Block form
Attorney:Lynn S. Fruchter
COWAN, LIEBOWITZ & LATMAN, PC
1133 Avenue Of The Americas Fl 35, New York, NY 10036
Employee:Mark Timothy Mullen
Goods & Services:Computer software for operating e-mail, web browser, word processing, spread sheets, presentation support, computer graphics and for enabling and controlling access to the internet, firewalls and...
Owner:Canonical Limited