Industry:Individual & Family Services
Site:CareCoaching.net
Industry:Hospital & Health Care
Site:care-cloud.com
Description:Providing cloud computing solutions for health care. Which provide medical staff with the tools needed in the 21st century to provide the right care solutions in the health care...
Company size:Myself Only

Kuortaneenkatu 2, Helsinki, --, Finland
Industry:Hospital & Health Care
Site:carecode.fi
Description:We help healthcare providers employ telehealth operations.
Carecode is a Finnish healthcare technology and service company founded by medical and engineering professionals. We provide our...
Founded:2014
Company size:1-10 employees
Industry:Medical Practice
Site:careclix.com
Description:CareClix is a comprehensive telemedicine solution. The portal provides a fully integrated telehealth solution to connect medical providers and patients worldwide. The system and interaction is HIPAA...
Specialties:Telemedicine, Electronic Medical Records, Virtual Practice, Online Health Systems
Founded:2010
Company size:11-50 employees
Industry:Retail
Site:careco.co.uk
27 Village Road, Cramlington, United Kingdom
Industry:Facilities Services
Description:CARECLEAN SURFACE RESTORATION LIMITED is a Facilities Services company located in 27 VILLAGE ROAD, CRAMLINGTON, United Kingdom.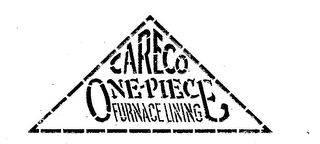 Status:Inactive
Registration:Feb 18, 1926
State ID:71227442
Reg. number:0220447
Status:900 - expired
Status date:Jan 4, 1989
Illustration:Drawing or design which also includes word(s)/ letter(s)/number(s)
Goods & Services:Without waiving any of its common law rights, applicant disclaims the words "one-piece furnace lining" except when used in the particular relation shown., Furnace linings, fire brick, face brick and ...
Registration:Aug 15, 1994
State ID:74561373
Reg. number:1909677
Status:800 - registered and renewed
Status date:Oct 12, 2005
Illustration:Typeset: Word(s)/letter(s)/number(s)
Attorney:Donald C. Knapp
BP America Inc
150 West Warrenville Road, Naperville, IL 60563
Goods & Services:Cleaning preparations for industrial use, Care clean
Owner:Castrol Limited
Registration:Jan 7, 1994
Phone:(519) 650-8062, (519) 570-1344 (Fax)
Members (2):Mark Hayward
Irene Hayward
Categories:Child Identification