Industry:Marketing And Advertising
Site:cardsinthewindow.com
Phone:(780) 483-8500
Categories:Sports Cards
Industry:Financial Services
Industry:Financial Services
Company size:501-1000 employees
Citation House 39 Foregate Street, Worcester, United Kingdom
Industry:Information Technology And Services
Site:linkedin.com
Description:CARDSHOPS LIMITED is an Information Technology and Services company located in CITATION HOUSE 39 FOREGATE STREET, Worcester, United Kingdom.
Industry:Entertainment
Site:cardshop.no
Description:Cardshop.no ble etablert i Klepp i 2015 har som mål å bli Norges ledende leverandør av kortstokker og samlekort samt holder et unikt utvalg med fokus på høy kvalitet.
Om du er aktiv bridge, wist ...
Specialties:Playing Cards, Collectible Card Games (CCG), Dedicated Deck Card Games (DDCG), Magicians cards, Divinatory Cards
Founded:2015
Company size:1-10 employees
Industry:Consumer Goods
Site:cardsharkskin.com
Description:CardShark is the revolutionary (patented!) accessory for your mobile cell device (currently iPhone, but new models coming out for BlackBerry and other devices) that combines the wallet with the...
Company size:1-10 employees
The Innovation Centre, Epinal Way, Loughborough, United Kingdom
Industry:Primary/secondary Education
Site:mycardshark.com
Industry:Information Technology And Services
Site:cardseven.at
Description:Wir beschäftigen uns mit dem Vertrieb und der technischen Unterstützung von Kundenkarten und Kundenkartendrucksystemen.
Zusätzlich finden sich in unserem Portfolio Etikettendrucker,...
Specialties:Plastikkarten, Plastikkartendrucker, Ausweiszubehör, Etikettendrucker, Barcodescanner, ...
Founded:2008
Company size:1-10 employees
Industry:Financial Services
Site:cardservice.com.ua
Description:CardService – єдина в Україні компанія, що спеціалізується на обслуговуванні програм кредитування фізичних осіб за технологією private label credit cards - монобрендових кредитних карток магазинів....
Company size:1-10 employees
Weerstraat 34, Tiel, Gld, Netherlands
Industry:Publishing
Site:cardshop.nu
Description:Het adres voor o.a. al uw familiedrukwerk van geboortekaart tot huwelijkskaart. Bedrukte snoep en koek en copyshop in het centrum van Tiel. Alles is bij ons ook online te realiseren.
Daarnaast...
Specialties:Copyshop, Familiedrukwerk, geboorte- en huwelijkskaarten, Printen en afdrukken, Vlaggen, banners en beachvlaggen, Drukwerk in kleine en grote oplage, ...
Founded:1991
Company size:1-10 employees
Industry:Management Consulting
Site:na
Description:Specialist in quality process improvements ASQ certified. Will perform initial evaluation, submitted a list of items that should be worked on for the improvement aspect of the process. The initial...
Specialties:Cycle time reduction process
Founded:2009
Company size:Myself Only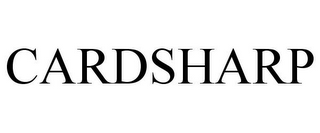 Status:Inactive
Registration:Apr 21, 2009
State ID:77718299
Status:602 - abandoned-failure to respond or late response
Status date:Feb 24, 2010
Illustration:4000
Employee:Yat Sye I Lee
Goods & Services:(based on intent to use) pocket knives (based on 44(e)) pocket knives, Card sharp
Owner:Sinclair, Iain