PO Box 400, St Thomas, VI 00804
Site:cardow.com
Phone:(800) 227-3697
Categories:Business Forms & Systems, Business Services - General
Industry:Biotechnology
Site:cardoz.com
Description:Cardoz is a pharmaceutical company focused on developing novel drugs for inflammatory vascular conditions such as abdominal aortic aneurysm and atherosclerosis.
Cardoz AB, founded in 2006, is a...
Founded:2006
Company size:1-10 employees
Industry:Architecture & Planning
Site:cardoza.ca
Description:Our company has established a reputation as a progressive General Contractor and Store Fixture Company specializing in the Hospitality & Retail Industries comprising of Restaurants, Pubs, Fast Food & ...
Founded:1959
Company size:11-50 employees
Las Higueras, Talcahuano, Bio-Bio, Chile
Industry:Leisure, Travel & Tourism
Site:turismocardoza.cl
Description:Cardoza torres valeska loreto y otra is a Leisure and Travel company located in Las Higueras, Talcahuano, Bio-Bio, Chile.
Industry:Legal Services
Site:cardozo-lapidus.com.ar
Description:Empresa de servicios juridicos especializada en litigios tributarios y asesoramiento de empresas
Company size:1-10 employees
2 Calle Rius Rivera, Villa del Carmen, PR 00623
Status:Inactive
Industry:Stationery Stores, Nsk
Doing business as:Reymalis School & Office Sup
Phone:(787) 851-8030
Member:Mildred A. Cardoza (Owner, inactive)

Status:Inactive
Registration:Jan 5, 1928
State ID:71259749
Status:900 - expired
Status date:Nov 3, 1992
Illustration:Drawing with word(s)/letter(s)/number(s) in Stylized form
Goods & Services:Explosives

Status:Inactive
Registration:May 27, 1943
State ID:71460950
Reg. number:0403862
Status:900 - expired
Status date:Jan 10, 1986
Illustration:Drawing with word(s)/letter(s)/number(s) in Stylized form
Goods & Services:Motor-driven or tractordrawn fire extinguishing trucks and mobile fire extinguishing units
Owner:Cardox Corporation

Status:Inactive
Registration:Jun 9, 2000
State ID:76066566
Status:710 - cancelled - section 8
Status date:Apr 29, 2011
Illustration:Typeset: Word(s)/letter(s)/number(s)
Attorney:Scott D. Woldow
SMITH, GAMBRELL & RUSSELL, LLP
1055 Thomas Jefferson St. Nw, Washington, DC 20007
Employee:Bridgett G Smith
Goods & Services:Pharmaceutical preparations for the treatment of cardiac and vascular diseases
Owner:Medicure Inc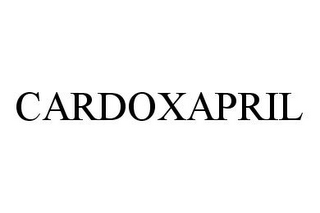 Status:Inactive
Registration:Mar 4, 2004
State ID:78378606
Status:606 - abandoned - no statement of use filed
Status date:Mar 3, 2008
Illustration:Drawing with word(s)/letter(s)/number(s) in Block form
Attorney:Scott D. Woldow
SMITH, GAMBRELL & RUSSELL, LLP
1055 Thomas Jefferson St. Nw, Washington, DC 20007
Employee:Darryl M Spruill
Goods & Services:Pharmaceutical preparations for the treatment of cardiac and vascular diseases
Owner:Medicure Inc