Phone:(847) 697-2200
Categories:Auto Dealers - Used Cars
Industry:Automotive
Site:car-openers.com
Description:We are a mobile roadside assistance service. We provide emergency door unlock, tire changes, fuel deliveries, and jump start services. Our roots and specialty is Car Door Unlocks! If you see it on...
Specialties:Car Door Unlock, Jump Start, Tire Changes, Fuel Deliveries
Founded:1984
Company size:1-10 employees

Industry:Automotive
Site:carone.com.ar
Description:Somos el primer Megadealer del País que comercializa las principales marcas de vehículos 0km del mercado automotor a través de concesionarios propios. En Car One ofrecemos una extensa gama de...
Company size:201-500 employees

Industry:Automotive
Site:carone.com.mx
Description:Car One Group donde le ofrecemos una amplia gama de autos nuevos, semi nuevos, servicio de taller, body shop, refacciones, para todas las marcas y modelos, visítenos en nuestras agencias. Car One®...
Specialties:New and Used Vehicles. AutoService, Parts, Collision Center and Tires.
Company size:1001-5000 employees
Industry:Internet
Site:caroverload.com
Description:Car Overload is a place for car enthusiasts to express their passion for cars. Our goal as a company is to give auto enthusiasts a platform to find, discuss, and share information about their cars...
Specialties:cars, auto parts, aftermarket parts
Founded:2009
Company size:1-10 employees

49 Quai Alphonse Le Gallo, Boulogne Billancourt, France
Industry:Automotive
Site:car-one-auto.com
Description:Adossée à un important groupe automobile international, CAR ONE France est spécialisée dans le contrôle, la préparation et la vente de véhicules d'occasion pour les particuliers et les professionnels...
Specialties:Vente véhicules d'occasion, logistique, vente à professionnels, transport, carrosserie, ...
Founded:2008
Company size:1-10 employees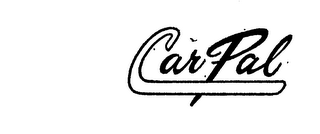 Status:Inactive
Registration:Mar 27, 1962
State ID:72140827
Reg. number:0769782
Status:900 - expired
Status date:Aug 19, 1984
Illustration:Drawing with word(s)/letter(s)/number(s) in Stylized form
Goods & Services:Wick-type liquid deodorant for treating the air
Owner:Oma M. Englehart