Status:Inactive
Member:Capitalist Concepts Llc (inactive)
Industry:Real Estate
Site:capitalist.lv
Description:Capitalist.lv, a real estate company, provides brokerage services for real estate sale, leasing, and expansion of retail properties in Latvia, Europe. It specializes in investment and property sale,...
Specialties:Real estate, Business sales, Investments
Founded:2011
Company size:1-10 employees
Industry:Management Consulting
Site:capitalix.co.uk
Description:We are part of Capitalix Group. Capitalix Consultancy specialises in Business Development for start ups and existing SMEs. Our services extends from the creation and execution of a new business...
Specialties:Start up business support, Marketing & branding, Websites development, Logo design, E-brochures, ...
Founded:2013
Company size:1-10 employees
Industry:Staffing And Recruiting
Site:capitalixrecruit.co.uk
Description:Capitalix Recruitment Services Ltd is part of Capitalix Group. We provide a comprehensive staffing solution to your business. We have the most affordable solution. You can leverage our services to...
Specialties:Legal, Childcare, Healthcare, Hospitality, Education
Founded:2013
Company size:1-10 employees
Industry:Apparel & Fashion
Site:capitalismwear.com
Description:Welcome to Capitalism Wear! We are your premier source for pro-capitalism branded upscale apparel. Whether you are looking for classic business, business casual, or active wear we carry the latest...
Specialties:Branded clothing
Founded:2010
Company size:1-10 employees

Moletu Av.13, Didzioji Riese, Vilniaus Region, Lithuania
Industry:International Trade And Development
Site:capitalist.lt
Description:Capitalist LT develops a custom tailored sales development, and strategic sourcing solutions combined with latest field strategies in Baltic State. Our client range is from small startup companies to ...
Founded:2014
Company size:1-10 employees
Industry:Retail
Site:capitalistmerchant.com
Description:Capitalist Merchant is a technology solution provider specializing in serving the needs of small and medium businesses with information technology products and professional consulting...
Specialties:Retail, Pos, Quickbooks
Founded:1989
Company size:1-10 employees
Industry:Entertainment
Site:microlendingfilm.com
Description:Microlending Film Project is an independent, global documentary about microfinance to women. MFP follows four women in four different countries, each working with microfinance in her own unique way....
Company size:1-10 employees
Avenida De Los Toreros Nº 24 1º G, Madrid, Madrid, Spain
Industry:Investment Management
Site:capitalizarempresas.com
Description:Capitalizarempresas.es ha nacido para ayudarte a ti y a otros como tú a hacer realidad sus sueños, esos que nunca creyó poder poner en practica por falta de ese impulso financiero tan necesario en sus...
Specialties:Búsqueda de financiación privada, Formación empresarial, Creación de empresas
Founded:2013
Company size:1-10 employees
Industry:Financial Services
Site:Capitalium-consult
Description:First multi Familly Office in Belgium
Company size:11-50 employees

Av. Apoquindo 5583, Oficina 41., Las Condes, Santiago, Chile
Industry:Real Estate
Site:capitalizarme.com
Description:Capitalizarme.com es la primera plataforma de Personas que deseen invertir en comprar propiedades y arrendarlas.
Tu puedes ser un Inversionista Inmobiliario y multiplicar tu patrimonio te...
Specialties:Inversión inmobiliaria
Founded:2013
Company size:11-50 employees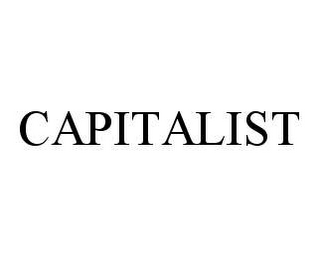 Status:Inactive
Registration:May 4, 2004
State ID:78412847
Reg. number:3234296
Status:710 - cancelled - section 8
Status date:Nov 29, 2013
Illustration:Drawing with word(s)/letter(s)/number(s) in Block form
Attorney:Scott Q. Vidas
Employee:Asmat A Khan
Goods & Services:Board games
Owner:Deamone, Daniel Neal
Correspondent:Daniel Neal Deamone
242 4TH STREET CRES
Industry:Internet
Site:capitalismking.com
Description:Social Browser/Mobile Empire Building Game Coming Soon. Follow us here on LinkedIn or on Twitter (twitter.com/capitalismking) or Facebook.com/capitalismking for news, updates, screenshots and new...
Founded:2010
Company size:11-50 employees