Registration:Jan 10, 2007
Site:canregal.com
Phone:(905) 891-8383
Member:Mr Azar Jan (President)
Categories:Janitor Service
Site:canreach.com
Phone:(905) 696-7434, (905) 696-7436 (Fax)
Categories:Immigration & Naturalization Consultants
Industry:Internet
Site:canreef.com
Description:Information portal for marine aquatics
Company size:1-10 employees
111 14Th Street Nw, Calgary, Alberta, Canada
Industry:Marketing And Advertising
Site:canrank.ca
Description:CanRank Inc is a search marketing company specializing in organic search marketing (SEO) and social media marketing (SMM). With an extensive background with eCommerce websites and online shopping...
Specialties:Search Engine Optimization, Social Media Marketing, Search Engine Marketing, Website Analytics, Website Usability, ...
Company size:1-10 employees
Industry:Logistics And Supply Chain
Site:canqualify.com
Description:Using compliance tracking software, CanQualify helps Clients manage contractor, supplier or vendor pre-qualification data.
We Offer:
Contractor, Supplier & Vendor Qualification...
Specialties:Contractor, Supplier & Vendor Qualification Forms, Document Collection & Verification (OSHA Logs, EMR Certs, Insurance Certs, Etc.), Safety Manual Audits, Customer Service - We make phone calls!
Founded:2015
Company size:1-10 employees
Site:canquestacademy.com
Phone:(604) 990-1717
Member:Ramak Ghavami
Categories:Language Schools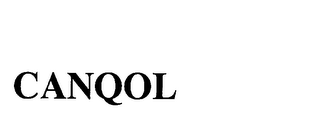 Status:Inactive
Registration:Oct 17, 2000
State ID:76149471
Status:601 - abandoned - express
Status date:Mar 8, 2002
Illustration:Typeset: Word(s)/letter(s)/number(s)
Attorney:Stacy L Taylor
FOLEY & LARDNER
402 W Broadway 23Rd Fl, San Diego, CA 92101
Employee:Jean H
Goods & Services:Pharmaceutical compositions; namely, drugs for use in the treatment of cancer
Owner:Supergen, Inc, Two Annabel Lane Suite 220