Registration:Jan 1, 2008
Phone:(503) 436-8045
Member:Mark Brien (Manager)
Categories:Building Inspection
Categories:Appliances - Major - Service & Repair
Industry:Real Estate
Site:mycrossings.com
Status:Inactive
Doing business as:Cannon Athletics
Industry:Financial Services
Site:cannonassetmanagers.co.ke
Industry:Motion Pictures And Film
Site:campfilms.co.uk
Description:Based in the East End of London Cannon and Morley Productions (CAMP) is run by Writer/Director Carol Morley and Producer Cairo Cannon. They have made award winning shorts, documentaries and features...
Specialties:Feature films
Company size:1-10 employees
Industry:Automotive
Site:cannonautorepair.com
Description:Cannon Auto Repair Shop is the leading NAPA AutoCare Center serving Cannon Falls, MN. Get expert ASE Certified automotive repairs, car maintenance, tires, brakes, oil changes and more!
Cannon...
Specialties:Complete Auto Repair, Vehicle Maintenance, Brake Repairs, Oil Changes
Founded:1989
Company size:1-10 employees

6A Sandown Valley Crescent, Sandown, Sandton, Gauteng, South Africa
Industry:Investment Management
Site:cannonassets.co.za
Description:Cannon Asset Managers is a South-African based asset management firm that manages domestic and global investment portfolios.
Since our formation more than a decade ago, we have successfully...
Specialties:Value investing, Contrarian investment management, Global portfolio management, South African investment management
Founded:1998
Company size:11-50 employees
Ashley Road Tottenham, London, United Kingdom
Industry:Food Production
Description:CANNON BABYSAFE LIMITED is a Food Production company located in ASHLEY ROAD TOTTENHAM, LONDON, United Kingdom.
5487 267 St, Langley, Bc, Canada
Industry:Information Technology And Services
Site:cannonbar.com
Description:Cannon Bar Works Ltd is an Information Technology and Services company located in 5487 267 St, Langley, BC, Canada.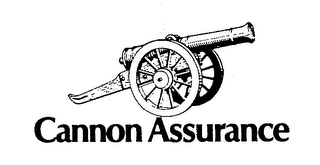 Status:Inactive
Registration:May 27, 1975
State ID:73053325
Reg. number:1091075
Status:900 - expired
Status date:Feb 15, 1999
Illustration:Drawing or design which also includes word(s)/ letter(s)/number(s)
Goods & Services:No rights are asserted in the word "assurance" apart from the mark as shown., Insurance brokerage and underwriting services; financial services-namely, investment counselling, estate planning,...
Owner:Cannon Assurance Limited