Phone:(604) 313-4785
Categories:Pet Washing & Grooming
Site:candyne.com
Phone:(403) 692-3000
Member:Natalie Sarahs
Categories:Pumps-Sales, Svc, Supplies
928 Fd Kfor 14, APO, AE 09340
Registration:Jul 14, 2011
State ID:201122810294
Business type:Domestic
Entity State:CA
Agent:Candice M. Heishman
Industry:Food & Beverages
Industry:Design
Site:candyreef.com
Description:Candyreef is a freelance Illustration and Design business run by Megan Davidson, based on the south coast of England.
Meg has recently worked with author Puneet Bhandal on the first two books in ...
Specialties:Illustration for fashion and publishing, Technical and scale drawings
Founded:2008
Company size:Myself Only
Industry:Retail
Site:candypops.es
Description:NOS ENCARGAMOS DE REALIZAR FIESTAS DULCES!!!
Venta de todo tipo de detalles para la organización de Eventos.
- Fiestas de cumpleaños tematizadas (Hello Kitty, Dora, Bob Esponja, Spiderman,...
Specialties:Fiestas, Regalos, Cumpleaños, Bodas, Comuniones, ...
Founded:2012
Company size:1-10 employees

35 Larnakos Str, Papagou, Athens, Attiki, Greece
Industry:Motion Pictures And Film
Site:candyshopvfx.com
Description:Candyshopvfx is a company created and owned by 3 senior compositors, in order to fulfill a need for quick response in mission critical post production assignments. We thrive at what we do, simply...
Specialties:Compositing, Color Grading, Keying, Rotoscoping, On Set Supervision, ...
Founded:2011
Company size:1-10 employees

Medius House, 63 - 69 New Oxford Street, London, Uk, United Kingdom
Industry:Marketing And Advertising
Site:candyspace.com
Description:Established in 2005, Candyspace is a full service mobile and multichannel digital agency. Our services span Strategy & Planning, User Experience, Design, Development, Testing, Analytics, Project &...
Specialties:Strategy & Planning, User Experience, Graphic Design, Motion Graphics, Technical Development, ...
Founded:2005
Company size:11-50 employees
Industry:Consumer Goods
Site:candyspotting.com
Description:Candyspotting creates laser-cut paper products with original designs.
All design work, cutting, assembling and shipping is done from my home in Portland Oregon. Cutting is performed with a...
Specialties:lasercut, paper, design, illustrator
Founded:2009
Company size:Myself Only
Industry:Animation
Site:candymoon.be
Description:Organise workshops teaching the making of bath and bodyproducts, as well as decorative soaps.
Provide animation at childrens birthday parties: make melt-and-pour soaps, bubble bath, lipbalms,...
Specialties:workshop bath&bodyproducts, animation
Founded:2010
Company size:Myself Only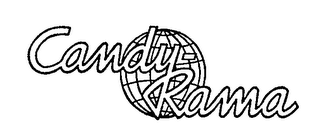 Status:Inactive
Registration:Dec 27, 1961
State ID:72134734
Reg. number:0751384
Status:900 - expired
Status date:Feb 12, 1988
Illustration:Drawing or design which also includes word(s)/ letter(s)/number(s)
Goods & Services:Candies
Owner:Isodore Gerber
Status:Inactive
Registration:Jan 14, 1966
State ID:72236451
Reg. number:0832878
Status:900 - expired
Status date:Nov 1, 1987
Illustration:Drawing with word(s)/letter(s)/number(s) in Stylized form
Goods & Services:Coin-operated candy dispensing machines
Owner:Automatic Products Co, 393 Chestnut