Industry:Consumer Goods
Site:candide.com.br
Industry:Photography
Site:candidlyimages.com
Description:Candidly will allow you to connect your Instagram account with the purpose of selling your photos to designers, bloggers, and marketers that work with well known brands. Imagine growing your audience ...
Founded:2014
Company size:1-10 employees
Industry:Media Production
Site:candidio.com
Description:Candidio is your video production hub with the on-demand tools and team to help you produce more videos and better videos, in less time and for less money.
Simply shoot your own video clips,...
Specialties:Video editing
Company size:11-50 employees
Industry:Financial Services
Site:candidmarkets.com
Description:We are a group of experienced finance professionals with MBAs and undergraduate degrees from top schools including Harvard Business School, MIT, Chicago, Wharton and Brown, and working in value...
Specialties:stock analysis, company evaluation, financial analysis, finance
Founded:2011
Company size:1-10 employees
Industry:Marketing And Advertising
Site:candidmarketing.co.uk
Description:CandidMarketing works with social enterprises, charities and SME's and has a reputation for achieving results. You will find our approach open and direct, focussed and resourceful.
We start by fi...
Specialties:Branding – making you memorable, Marketing Strategy - customers, solutions, business models, Marketing Plans – tactics based on time, budget, expertise, Marketing Communications - getting your message out there, Writing Proposals - convince people
Founded:2001
Company size:1-10 employees
Industry:Financial Services
Site:candideconsulting.com
Description:Check out our website
Company size:1-10 employees
Industry:Broadcast Media
Site:candidlycandace.com
Description:Candidly Candace, Inc. is an organization dedicated to advocating for women. This is done via an internet radio show on blogtalkradio and via an online women's craft consignment boutique called...
Company size:Myself Only

6293 Rue Saint Hubert, Montreal, Quebec, Canada
Industry:Restaurants
Site:candidecafe.com
Description:Bienvenue au Candide Café !
Le Candide café pose ses valises sur la Plaza Saint Hubert et vous invite chaleureusement à découvrir son Eldorado.
Des grains de café fraichement torréfiés à...
Specialties:Café, Thé, Smoothie, Patisseries
Founded:2015
Company size:1-10 employees
Bangalore, Bangalore, India
Industry:Retail
Site:candidlycouture.com
Description:A standout store started by the unlikeliest of protagonists, Candidly Couture is a curator of apparel and accessories to dress girls for the best years of their lives!
Our customers define our...
Specialties:Fashion Retail, Merchandising, Apparel, E-commerce
Founded:2013
Company size:11-50 employees
Industry:Construction
Site:candidecontractor.com
Description:Construction of Natural Swimming Pools and Pond Building and Dredging.
Check our company web site for more details.
www.CandideContractor.com
Below is a complete list of services...
Specialties:Water Garden PRO
Founded:2010
Company size:1-10 employees
Opp. Don Bosco, Borivali West, Mumbai, Maharashtra, India
Industry:Photography
Site:candidmoments.in
Description:As the name suggests "CANDID MOMENTS" – moments that opens for the light to shine through, exposing the true feelings…… That's what we try to capture in our photography, the true light exposing the...
Specialties:matrimonial's, weddings, family & children photos., fashion shoots,model shoots, event shows, school & college events & group photos, ...
Founded:2012
Company size:1-10 employees
Industry:Staffing And Recruiting
Site:candidmatch.com
Description:CandidMatch offers RPO services
Company size:1-10 employees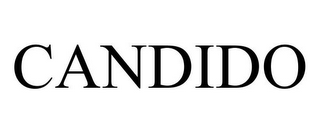 Registration:Jul 2, 2014
State ID:86327084
Status:681 - publication/issue review complete
Status date:Feb 21, 2015
Illustration:Drawing with word(s)/letter(s)/number(s) in Block form
Attorney:Bharati Bakshani
LADAS & PARRY LLP
1040 Avenue Of The Americas, New York, NY 10018
Employee:Nicholas A Coleman
Goods & Services:Olive oils; avocado oils, nut oils, edible oils, Providing access to public gardens and farms; provision of venues for entertainment and celebratory purposes for the purpose of weddings, baby...
Owner:Baladi Limited