Site:canaffordqualityroofing.com
Phone:(416) 893-9397, (905) 764-8981 (Fax)
Member:Ms. Fanna Fathi-Rad (President/Owner)
Categories:Roofing Contractors

12400 Vulcan Way, Richmond, Bc, Canada
Industry:Oil & Energy
Site:canatec.com
Description:Canadyne Technologies Inc., based in Vancouver, BC, is a manufacturer of custom advanced oil spill cleanup equipment. Our product offering includes oil spill containment booms, oil skimmers, boom...
Specialties:Oil spill and hazardous response, emergency response planning, emergency preparedness training, emergency preparedness exercises, response equipment, ...
Founded:1999
Company size:11-50 employees
Site:canatec.com
Phone:(604) 247-2297
Categories:Manufacturers & Producers
Industry:Real Estate
Site:canadyrealty.com
Description:Specializing in Seller Representation and Referrals
Company size:Myself Only
666 Burrard St, Vancouver, British Columbia, Canada
Industry:International Trade And Development
Site:canafgroup.com
Description:CanAf Group Inc (CAF) is an International Trade and Development company located in 666 Burrard St, Vancouver, British Columbia, Canada.
Industry:Import And Export
Industry:Internet
Site:canaflora.ca
Description:CanaFlora is Canadian online florist with head office in Ottawa, ON. E-commerce technology, Floral design talents and manufacturing operations that's the ground for our business model. Since 2009 we...
Specialties:e-commerce, manufacturing, floral design
Founded:2009
Company size:11-50 employees
Categories:Contractors-General
Industry:Oil & Energy
Site:canagas.com
Description:CANAGAS distributes fuel, propane, industrial gases, and petroleum based case goods into the Manitoba market. We deliver value everyday by combining our wealth of industry experience, premium...
Founded:2006
Company size:1-10 employees
., Toronto, Ontario, Canada
Industry:Mining & Metals
Description:Canagco Mining Corp. is a Mining and Metals company located in Toronto, Ontario, Canada.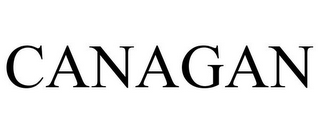 Registration:Jul 30, 2013
State ID:86023944
Status:730 - first extension - granted
Status date:Nov 12, 2014
Illustration:Drawing with word(s)/letter(s)/number(s) in Block form
Attorney:Lindsay J. Hulley
RUTAN & TUCKER, LLP
611 Anton Blvd Ste 1400, Costa Mesa, CA 92626
Employee:William M Webster
Goods & Services:Toys and playthings for pet animals, Live animals; fresh fruits and vegetables; agricultural seeds; natural plants and flowers; foodstuff for animals; food and beverages for animals, The bringing...
Owner:Symply Pet Foods Ltd