210 Princes' Blvd, Exhibition Place, Toronto, On, Canada
Industry:Entertainment
Site:TheEx.com
Description:Established in 1879, the Canadian National Exhibition is Canada's largest annual fair and the seventh largest in North America.
The CNE, also affectionately known as The EX, offers a unique...
Specialties:rides, games, shopping, attractions, shows, ...
Company size:1001-5000 employees
Site:theex.com
Phone:(416) 263-3800, (416) 263-3838 (Fax)
Member:Ms. Marlene (Guest Relations)
Categories:Amusement Parks & Places
Phone:(800) 321-9181, (519) 458-8700 (Fax)
Member:W. Novikow
Categories:Vacuum Cleaners - Household - Dealers
Industry:Accounting
Site:canadiannationalmigration.ca
Description:Specializing in proactive placement of newcomers utilizing an array of robust government funded programs. We progressively link all players in the immigration industry including lawyers, licensed...
Founded:2010
Company size:1-10 employees
Site:cnih.ca
Phone:(613) 726-2644, (613) 726-3366 (Fax)
Categories:Schools - Academic - Colleges & Universities.
2650 Queensview Drive,, Suite 160, Ottawa, Ontario, Canada
Industry:Hospital & Health Care
Site:cnih.ca
Description:CNIH is primarily focused on "Excellence in Education" and plan to meet all educational requirements mandated by the Commission on Dental Accreditation of Canada, the College of Dental Hygienist of...
Founded:2005
Company size:11-50 employees
Doing business as:Community Gift Pak, Treasure Chest
Registration:Jan 8, 2004
Site:cnm4business.com
Phone:(604) 321-4514, (509) 328-6307 (Fax)
Member:Michael Howe (President)
Categories:Telemarketing
Industry:Sports
Site:cnmaa.com
Description:As a leading national martial arts association, we are in the privileged position to bring organization, strength, evolution and community to your athletes, members and customers through association. ...
Company size:11-50 employees
Registration:Feb 4, 2004
Phone:(204) 654-0000
Member:Customer Service Manager
Categories:Security Control Equipment, Sys/monitor
Phone:(780) 460-6728
Categories:Oils - Fuel
Phone:(905) 677-3014, (905) 677-3079 (Fax)
Member:Mr. L.w Kirby (Owner/President)
Categories:Cosmetic & Toiletry Preparations - Manufacturers, Mail Order & Catalog Shopping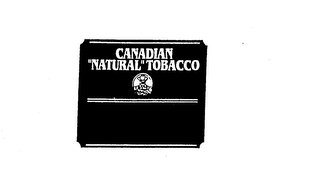 Registration:May 19, 1994
State ID:74526498
Reg. number:1959664
Status:800 - registered and renewed
Status date:May 26, 2006
Illustration:Drawing or design which also includes word(s)/ letter(s)/number(s)
Attorney:John L Welch
FOLEY HOAG LLP
155 Seaport Blvd, Boston, MA 02210
Employee:Jill C Alt
Goods & Services:"canadian "natural" tobacco", Loose tobacco; fine cut tobacco
Owner:Choice Tobacco Inc