Categories:Schools - Business & Vocational
Registration:Jan 3, 2009
Phone:(780) 729-3117
Member:Daniel Parra (Owner)
Categories:Movers
Industry:Insurance
Site:canadanexuslife.com
Description:CORPORATE MISSION / VISION
Always act responsibly in the best interest of customers and society as a whole, building long-term stakeholder relationships and giving back to our communities....
Founded:2013
Company size:1-10 employees
Industry:Transportation/trucking/railroad
Industry:Publishing
Site:canadanightlife.ca
Description:Canadanightlife.ca is an online magazine featuring restaurants, bars, events, parties and artist we love and endorse.
Established in Montreal, we also have a presence in Ottawa, and Toronto. The ...
Founded:2012
Company size:1-10 employees

2117 Parkedale Ave, Brockville, Canada
Industry:Music
Site:canadamusicacademy.ca
Description:Over the past 20 years, the Canada Music Academy has committed itself to offering the highest quality music education, supported by well planned, fun, flexible programs for students of all ages and...
Specialties:Music Education
Founded:1995
Company size:201-500 employees
27007-1395 Marine Dr, West Vancouver, Bc, Canada
Industry:International Affairs
Site:canadanexus.com
Description:Expertos en Migracion , Negocios y Estudios en Canada.
En CanadaNexus le ofrecemos un servicio integral e individualizado en el que analizamos las opciones que tiene usted para emigrar y le...
Specialties:MIGRACION, EDUCACION, NEGOCIOS
Founded:2004
Company size:1-10 employees
Industry:Apparel & Fashion
Site:canadanailcup.com
Description:Canada's professional live nail competition occurring annually at major cities across the country. The Canada Nail Cup was born from the desire to bring fun and creativity back into nail competitions ...
Founded:2013
Company size:1-10 employees
Industry:International Trade And Development
Site:canadanevada.org
Description:The Canada Nevada Business Council strives to be the voice of the business community in Nevada that is interested and engaged in Canada and Nevada business relations.
The Council advocates for...
Company size:11-50 employees
Registration:Jan 1, 2004
Site:canadanationalsecurity.com
Phone:(416) 751-1500, (416) 751-5900 (Fax)
Member:Mohammed Hussein (President)
Categories:Security Control Equipment & System Monitors, Security Guard & Patrol Service
Phone:(604) 669-7764, (604) 669-4356 (Fax)
Categories:News Service
Site:canadainc-movers.ca
Phone:(647) 478-1001
Categories:House & Building Movers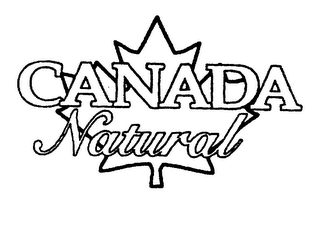 Status:Inactive
Registration:Feb 13, 2001
State ID:76209492
Status:606 - abandoned - no statement of use filed
Status date:Sep 13, 2002
Illustration:Drawing or design which also includes word(s)/ letter(s)/number(s)
Attorney:Timothy J. Sinnott
BERESKIN & PARR
Employee:David Jonathan Elton
Goods & Services:"canada" and "natural", Bottled spring water, Canada natural
Owner:Canada Natural Spring Water Inc