Industry:Translation And Localization
Site:campman.nl
Industry:Education Management
Site:camplus.it
Industry:Education Management
Site:camplus.it
Industry:Education Management
Site:camplus.it
Lavalle 1735, Buenos Aires, Argentina
Industry:Animation
Site:campmeiastudio.com
Description:Camp Meia is the Design and Animation Studio founded and directed by the twins brothers Pablo and Diego Agromayor. We are located in the downtown of Buenos Aires City but under the concept of virtual ...
Specialties:Animation, Design
Founded:2010
Company size:1-10 employees
Industry:Education Management
Site:camplus.it

P.zza Della Resistenza 9, Bologna, Bologna, Italy
Industry:Education Management
Site:camplus.it
Description:Camplus è una rete di otto residenze universitarie situate a Bologna, Milano, Catania e Torino in cui ad oggi vivono più di 700 studenti provenienti da tutta Italia e dall'estero.
È gestito dalla...
Specialties:Housing Studenti Universitari, Orientamento Universitario e Professionale, Tutoring Percorso Accademico, Language Courses, Personal Development Workshops, ...
Founded:1991
Company size:51-200 employees
Industry:Insurance
Site:thecampaniagroup.com
Description:Campmed is a commercial insurance company domiciled in the State of Maryland with admitted status in the states of Florida, Maryland, Pennsylvania, South Carolina, Tennessee, Virginia, West Virginia...
Company size:11-50 employees

Diani Beach Road, South Coast, Mombasa, Mombasa, Kenya
Industry:Recreational Facilities And Services
Site:campmikesafaris.com
Description:Campmike Safaris is a Kenyan based company that offers tours and safari services. Established out of passion of Nature, Campmike Safaris offers the best experience of East Africa Safaris and...
Specialties:Safaris Tours and Travel
Founded:2012
Company size:1-10 employees
Status:Inactive
Registration:Mar 9, 1959
State ID:72069161
Reg. number:0699761
Status:710 - cancelled - section 8
Status date:Jun 29, 2001
Illustration:Typeset: Word(s)/letter(s)/number(s)
Goods & Services:Sleeping bags and air mattresses for outdoor or campers' use, Tents and tarpaulins
Owner:Mercantile Sales Company, 301 S. 7Th St.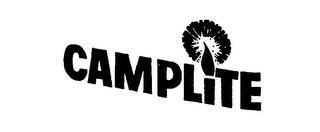 Status:Inactive
Registration:Oct 29, 1963
State ID:72179991
Reg. number:0782701
Status:900 - expired
Status date:Apr 5, 1985
Illustration:Drawing or design which also includes word(s)/ letter(s)/number(s)
Goods & Services:Fuel for use in camp stoves and lanterns
Owner:Barkow Petroleum Co., Inc. Of California