Industry:Telecommunications
Site:campfirecoaching.com
Industry:Recreational Facilities And Services
Site:campfinder.co
Description:You Can Now Find the Perfect Camp for Your Child.
For Parents: CampFinder.co is the best way for parents to find camps for their children. We offer camp listings, camp reviews and online camper...
Specialties:Camp Listings, Camp Reviews, Online Camp Registration
Founded:2013
Company size:1-10 employees
Site:informationlogistics.co.za
Industry:Fund-Raising
Site:campexperience.com
Description:CampExperience™ is a one-of-a-kind annual retreat and ongoing gatherings designed exclusively for women who are ready for education and inspiration, and who want to connect to a network of amazing...
Specialties:Women Business Retreat, Women Leadership, Women In Business, Women Networking
Founded:2007
Company size:1-10 employees
Industry:Machinery
Site:campeyturfcare.com
Description:The Campey difference is the straight talking honest practical service we give each and every customer, we specialise in providing groundcare machinery and equipment for Turf...
Founded:1986
Company size:11-50 employees
Industry:Transportation/trucking/railroad
Site:campeysofselby.co.uk
Industry:Venture Capital & Private Equity
Site:campfire-capital.com
Description:VISION
To thrive, retail start-ups in North America need the very same connections to experienced management, networks and capital that tech start-ups do.
To stay relevant, mature retailers ...
Specialties:Venture Capital, Retail Start-up News, Retail
Founded:2014
Company size:1-10 employees

729 De Martigny, Saint-Jérôme, Québec, Canada
Industry:Automotive
Site:campeurbellefeuille.ca
Description:Campeur Bellefeuille est une entreprise familiale qui fabrique des véhicules récréatifs sur mesure depuis 1982. Une famille d'ici au savoir-faire Québécois. Appelez nous et il nous fera plaisir de...
Specialties:Fabrication et réparation, Adaptation pour mobilité réduite, Service routier et comptoir de pièces, Entreposage
Founded:1982
Company size:1-10 employees

Lalelelor Street 37, Targu Mures, Mures, Romania
Industry:Leisure, Travel & Tourism
Site:campfire-adventures.com
Description:We believe our modern life can be made better. We believe that being out in the nature, by being one with it, we can escape from everyday life problems. Sometimes getting back to the simple pleasure...
Specialties:adventure travel, adventure trips, hiking trips, canoeing trips, caving trips
Founded:2013
Company size:1-10 employees

Av. Pdte Riesco 2979, Las Condes, Santiago, Chile, Chile
Industry:Marketing And Advertising
Site:campfire.cl
Description:Brand Storytelling. Cuéntanos tu historia. Te ayudamos a desarrollar tu relato. Construimos relatos y estrategias comunicacionales en un ambiente grato, cercano y divertido, tal como contamos...
Specialties:Comunicación, Storytelling, Branding, Marketing, Publicidad
Founded:2014
Company size:1-10 employees
4 Kirkham Rd, Dandenong South, Victoria, Australia
Industry:Construction
Site:campeyngroup.com.au
Description:We're a group of specialist companies with the capacity to deliver a comprehensive range of Construction, Building Maintenance, Plumbing, Cabinetry, and HVAC services. Depending on your needs, you...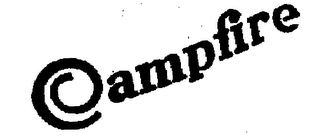 Status:Inactive
Registration:Feb 27, 1917
State ID:71101742
Reg. number:0117667
Status:900 - expired
Status date:Apr 27, 1998
Illustration:Drawing with word(s)/letter(s)/number(s) in Stylized form
Goods & Services:Marshmallows
Owner:Borden Inc
Graanmarkt 11, Zwaagdijk, Netherlands
Industry:Management Consulting
Site:campex.nl
Description:Campex is een onafhankelijk organisatieadviesbureau ontstaan vanuit de MKB praktijk. Die praktijk ervaring maakt het ons mogelijk om aandacht te geven aan alle aspecten van de bedrijfsvoering. Wij...
Specialties:Bedrijfsorganisatie, Personeelsbeleid, Marketing & communicatie, ICT, Financiën
Company size:1-10 employees