Status:Inactive
Industry:Ltd Partner For Oil & Gas Drilling & Exploration On A Contractual Basis
Phone:(713) 840-8126
Member:John S. Gelais (Manager, inactive)
Industry:Entertainment
Site:camg.net
Description:Production company.
Company size:1-10 employees
Industry:Management Consulting
Site:camfordmc.com
Description:We specialise in working with law firms to innovate through strategic use of technology, bring efficiency through Legal Project Management, and reduce costs by outsourcing. Our proven strategic...
Specialties:IT Strategy, Procurement, Change Leadership, Outsourcing, Legal Project Management, ...
Founded:2013
Company size:11-50 employees
Industry:Design
Site:camfoss.com
Description:IT´S A BRIGHTER DAY
… en lampe handler ikke kun om at bringe lys til rummet. Den skal kunne stå alene som en skulptur eller et stykke kunst – den skal være unik!
Hos Camfoss. har vi fokus...
Specialties:Designerlamper, design, belysning
Company size:Myself Only
Industry:Import And Export
Site:camford-hk.com
Description:.
Company size:501-1000 employees

A-439, Spaze It Park, Sohana Road, Sector-49, Gurgaon, Haryana, India
Industry:Business Supplies And Equipment
Site:camfordresources.com
Description:Camford Engineering Resources Pvt. Ltd. providing the various services as follow:
Manpower Solutions, Equipment Supply, Visa & Corporate Medical Services, Corporate Travel.
These above...
Founded:2014
Company size:11-50 employees
Unit B1 Copley Hill Business Park, Cambridge Road Babraham, Cambridge, United Kingdom
Industry:Research
Description:CAMFRIDGE LIMITED is a Research company located in UNIT B1 COPLEY HILL BUSINESS PARK, CAMBRIDGE ROAD BABRAHAM, CAMBRIDGE, United Kingdom.
Industry:Insurance
Site:camfordsutton.com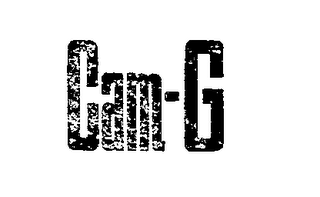 Status:Inactive
Registration:May 21, 1962
State ID:72145038
Reg. number:0746106
Status:900 - expired
Status date:Feb 9, 1988
Illustration:Drawing with word(s)/letter(s)/number(s) in Stylized form
Goods & Services:Epoxy grout
Owner:Cambridge Tile Manufacturing Company, Th, Caldwell Drive
Status:Inactive
Registration:Apr 22, 1991
State ID:74159438
Status:710 - cancelled - section 8
Status date:Jun 8, 1999
Illustration:Typeset: Word(s)/letter(s)/number(s)
Attorney:H. John Campaign
Graham, Campaign & McCarthy, PC
36 West 44Th Street, New York, NY 10036
Employee:Lizbeth B Kulick
Goods & Services:Fabrics and textiles in sheet form used to manufacture linings and interlinings for shoes and other footwear; textile used as lining and interlining for clothing, footwear and headwear, Footwear,...
Owner:Camtex Fabrics Limited
3000 Cathedral Hill, Guildford, United Kingdom
Industry:Law Practice
Site:camfords-llp.com
Description:Welcome to Camfords, a boutique employment law firm.
We provide a full range of employment law services for businesses and individuals both nationally and internationally.
Originally...
Specialties:Employment Law
Founded:2010
Company size:1-10 employees