Industry:Capital Markets
Site:caltonandco.com
Description:Calton & Co are a niche client led general practice surveying firm operating across all sectors of commercial property, based predominantly in London and the South East of England. Our office is...
Company size:Myself Only
Doing business as:Workhorse Cases Inc
Registration:May 15, 2008
Site:caltoncases.com
Phone:(506) 855-5465
Member:Jim Laffoley (President)
Categories:Musical Instruments - Supplies & Accessories
Industry:Construction
Site:caltonconstruction.com
Description:General Contractor
CA Lic. # 956952
Privately owned company serving San Francisco, Oakland, San Jose, Hayward, and Greater Bay Area.
Tenant Improvement, Interior remodel, kitchen,...
Founded:2011
Company size:1-10 employees
Unit 15B Nasmyth Court Houstoun Industrial Estate, Livingston, United Kingdom
Industry:Hospital & Health Care
Site:caltonfloors.co.uk
Description:Calton Floors Ltd - commercial and industrial flooring.
4648 St. Nicholas St, Ipswich, Suffolk, United Kingdom
Industry:Information Technology And Services
Description:CALTON HILL INVESTMENTS LIMITED is an Information Technology and Services company located in 4648 St. Nicholas St, Ipswich, SUFFOLK, United Kingdom.
1 Orchardhead Rd, Edinburgh, United Kingdom
Industry:Computer Software
Site:caltonhill.com
Description:Calton Hill is a software development and consultancy company specialising inAndroid apps, digital content protection, digital rights management, payment applications and EFT-POS devices.
24 Falmouth Rd, Truro, United Kingdom
Industry:Health, Wellness And Fitness
Industry:Translation And Localization
Site:caltontrans.com
Description:Calton Language Services is an Edinburgh-based Polish language specialist.
We provide quality EN-PL, PL-EN translation, interpreting and website localisation services available for both...
Specialties:legal translation and interpreting, translation of documents, business translation and interpreting, website localisation
Company size:1-10 employees
Industry:Medical Devices
Site:dbernardmedical.com
Description:Caltorque Medical Products and D. Bernard Medical Instruments is an emerging leader in single-procedure instruments, single use instruments, (disposable) Torque-Limiting, Ratcheting, Torque Limiting...
Specialties:Single Use Instruments, Single Procedure Instrument, Multiple Use Instruments, Medical and Surgical Instruments, Medical & Surgical Instrument Sourcing
Founded:1987
Company size:11-50 employees
Status:Inactive
Industry:Security Broker/dealer Insurance Agent/broker Real Estate Agent/manager
Phone:(407) 894-0140
Member:Dwayne Calton (President, inactive)
Status:Inactive
Members (2):Clh Management, Llc (inactive)
United Pain Services, Llc (inactive)
Status:Inactive
Member:Top Priority Labs, Llc (inactive)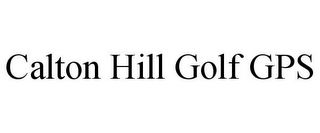 Status:Inactive
Registration:May 13, 2011
State ID:85319963
Status:602 - abandoned-failure to respond or late response
Status date:Apr 6, 2012
Illustration:Drawing with word(s)/letter(s)/number(s) in Block form
Attorney:Calton Hill Limited; Calton Hill Limited
Employee:Emily K Carlsen
Goods & Services:"golf", Computer application software for mobile phones, mobile computing devices, computers, namely, software for allowing users to view data for a golf course, including gps data, distance...
Owner:Calton Hill Limited