Industry:Mechanical Or Industrial Engineering
Site:accuplasmold.com
Description:Accuplas is a dedicated mold maker located in south China. With many years of faithful service in mold industrial, Accuplas has accumulated rich experience in mold design, manufacture, and...
Specialties:Automotive Plastic Injection Mould, Injection Moulds for Medical Products, Two Shot/Two Color/2K Plastic Injection Mould, High Cavitation Plastic Injection Moulds
Company size:51-200 employees
Industry:Photography
Site:accuphoto.com
Description:Accuphoto is a service which connects individuals with the nation's top professional photographers to provide professional profile photos at a low cost. In the world of business networking, social...
Specialties:Photography, Portraits
Founded:2009
Company size:1-10 employees
69 High Street, Bideford, Devon, United Kingdom
Industry:Construction
Description:ACCUPLAN LIMITED is a Construction company located in 69 HIGH STREET, BIDEFORD, DEVON, United Kingdom.
Industry:Computer Networking
Site:accuplextech.com
Description:Computer Networks, Wireless, Network Security, Data Recovery.
Company size:Myself Only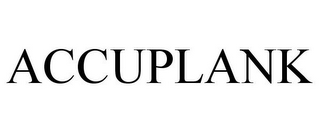 Registration:Jan 31, 2011
State ID:85230411
Reg. number:4230599
Status:700 - registered
Status date:Oct 23, 2012
Illustration:4000
Employee:Linda M King
Goods & Services:Vinyl flooring
Owner:Losetas Asfalticas, S. De R.l. De C.v Canela No. 229, Col. Granjas Mexico, Mexico