5 Calle Ramon Medina, Hacienda La Monserrate, PR 00676
Industry:Plumbing, Heating, Air-Conditioning, Nsk
Industry:Professional Training & Coaching
Site:acces3ability.co.uk
Description:Discover the secrets of powerful partnership working and release your potential for making a difference in your life and in the lives of others. Acces3Ability - providing training and consultancy...
Specialties:collaboration, Networking, Training, Consultancy, Third Sector, ...
Founded:2011
Company size:1-10 employees
Industry:Industrial Automation
Site:accesiblecar.com
Description:La calidad en todos los apartados: servicio, desarrollo, diseño, innovación.
Esto nos lleva a la identificación de los diferentes sectores dentro del mundo de la discapacidad, que pueden...
Specialties:Accesibilidad al vehículo, Eurotaxi, Adaptaciones, Transformaciones
Company size:11-50 employees
Rambla Volart 10, Barcelona, Barcelona, Spain
Industry:Architecture & Planning
Site:accesiblereformas.com
Description:Somos un equipo de técnicos e interioristas dedicado a las reformas integrales, de cocinas y baños que desarrollamos y diseñamos todo tipo de proyectos de reformas con una gran calidad a un precio acc...
Specialties:Reformas Integrales de cocinas y baños en barcelona
Founded:2009
Company size:1-10 employees

Kokermolen 11, Houten, Netherlands
Industry:Import And Export
Site:accestoegangstechniek.nl
Description:Import, verkoop, advies, ontwerp en montage van slagbomen, toegangsystemen, parkeersystemen, automatische poorten, automatische deuren, intercomsystemen, toegangscontrolesystemen, camera's. Tevens...
Specialties:Ontwerpen en installeren van slagboominstallaties, Verkoop en montage van toegangscontrolesystemen, Verkoop en montage van video-intercomsystemen, Verkoop en montage van poortaandrijvingen
Founded:2005
Company size:Myself Only
Industry:Automotive
Site:accesit-jobs.es
Description:Accesit-Jobs pertenece al grupo Accesit-Lead, empresa de consultoría, formación y outsourcing que desde 1995 colabora en diversos países con los fabricantes de automóviles más importantes del...
Company size:11-50 employees
Industry:Information Technology And Services
Site:accescontrol.com.br
Description:Security System Integrator for Access Control, CCTV, Fire, Intrusion and Perimetral Detection
Company size:11-50 employees
Industry:Telecommunications
Site:accesa.com.uy
Description:Empresa que brinda servicios de Contact Center
Company size:501-1000 employees

Via Complutense, 135 1St Floor, Alcalá De Henares, Madrid, Spain
Industry:Automotive
Site:accesit-lead.com
Description:WHY DO WE DO IT?
We strongly believe that a new car brings joy and happiness to people, it better relates to the values of each individual, his current situation and mobility needs. Able to...
Specialties:Consulting Services, Sales, F&I Interactive Coaching, Call Center, CRM
Founded:2007
Company size:11-50 employees

Cotita 9, Cluj-Napoca, Romania
Industry:Information Technology And Services
Site:accesa.eu
Description:The story of how technology and business converge is about the same as ours: it is a story about change.
It is already more than 10 years since we have anticipated technological change's impact...
Specialties:Solution Architecture & Design, Application Modernization, Testing, E-Commerce, SharePoint, CRM, Medical & Scientific Devices, Surface Science, Rheology, Materials Science, Retail, Financial...
Founded:2004
Company size:201-500 employees
Industry:Civic & Social Organization
Site:blog.acceslabel.org
Description:Acceslabel.fr est en cours de développement et sera un site internet participatif d'avis, de témoignages et de conseils sur l'accessibilité pour tous les types de handicap. En attendant, Le blog...
Specialties:Association, accessibilité, handicap
Founded:2013
Company size:1-10 employees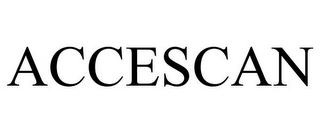 Registration:Dec 6, 2010
State ID:85191284
Reg. number:4037626
Status:700 - registered
Status date:Oct 11, 2011
Illustration:4000
Employee:Dominick J Salemi
Goods & Services:Control, monitoring and management software for dialysis sessions; management software for dialysis centres; assistance software for dialysis machines; assistance software for creating and updating...
Owner:Gambro Lundia Ab, P.o. Box 10101, Sweden