Industry:Computer Software
Site:activato.com
Description:Activato is Software development company based in Belgrade, Serbia. We are a team of experienced proffesionals and we pride ourselves in being very responsive in customer service, strong on quality...
Specialties:Software Development
Founded:2012
Company size:11-50 employees

Sophijskaya, 18, Novosibirsk
Industry:Machinery
Site:activator.ru
Description:We are – team of professionals in precise mechanics and chemistry. Our skills range from planetary ball mill design and production to chemical synthesis by high-energy milling.
The "activator"...
Specialties:Chemical machinery, Fine grinding, milling, mechanochemical synthesis, mechanochemical activation
Founded:2002
Company size:11-50 employees
Industry:Entertainment
Site:activatorpictures.com
Description:Activator Pictures is a full-service production company; we deliver superior concept to completion production services for film, television, commercial, digital and mobile content.
We provide...
Specialties:FILM, TV, DIGITAL, COMMERCIAL, MOBILE, ...
Company size:1-10 employees
1 Lytham Green, Muxton, United Kingdom
Site:activatorsales.co.nz
Industry:Entertainment
Site:theactivators.net
Calle Laguna Del Marquesado Nª 19, Nave 16 Edificio Adriana 1ª Planta, Polígono Industrial La Resina (Villaverde), Madrid, Community Of Madrid, Spain
Industry:Banking
Site:aplaypowered.com
Description:Create multiplayer games and distributed applications by generating distributed objects.
Industry:Internet
Site:activatr.com
Description:Activatr is a new crowd-engament SAAS and platform that facilitates rewarding for social sharing. Private beta launch in April 2015.
Specialties:Social Media Marketing, Startup
Founded:2015
Company size:1-10 employees

New Hibernia House, Winchester Walk, London, -, United Kingdom
Industry:Marketing And Advertising
Site:activative.co.uk
Description:Activative is a sponsorship intelligence and insights company that help our clients – rights owners, brands, agencies, media owners and professional services – remain at the forefront of the evolving...
Specialties:Activation, Trends, Strategy, Analysis
Founded:2010
Company size:1-10 employees

Banteay Chas, Siem Reap, Siem Reap, Cambodia
Industry:Hospitality
Site:activatorasia.com
Description:Activator Asia established by a team of experienced hoteliers in past more than 18 year.
We will bring your properties in to mix market and optimize online revenue for year to year.As a full...
Specialties:ONLINE MARKETING, OFFLINE MARKETING, BOOKING ENGINE, HOTEL MANAGEMENT SYSTEM, WEBSITE DEVELOPMENT, ...
Founded:2013
Company size:1-10 employees

C/ Princesa Nº 31 - 2 Planta, 1A, Madrid, Spain
Industry:Professional Training & Coaching
Site:activatres.es
Description:ACTIVATRES, es una empresa que nace con el propósito de desarrollar un plan formativo con la máxima excelencia para sus alumnos, y el propósito de tener el más alto conocimiento del medio...
Company size:1-10 employees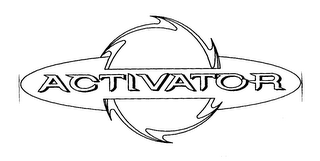 Status:Inactive
Registration:Mar 22, 2000
State ID:76006632
Reg. number:2751638
Status:710 - cancelled - section 8
Status date:Mar 27, 2010
Illustration:3000
Employee:Rudy Renwic Singleton
Goods & Services:"activator", Computer software for managing and configuring computer networks, for remotely configuring equipment, namely computers, servers, printers, scanners, terminals, facsimile machines,...
Owner:Virtual Access Plc