Fawe House, Ground Floor, Chania Avenue., P.o Box 76598-00508. Nairobi, Kenya., Nairobi, Kenya
Industry:Nonprofit Organization Management
Site:actionafricahelp.org
Description:Action Africa Help International (AAH-I) is an African-led non-governmental organisation based in Nairobi, Kenya with country programs in South Sudan, Uganda, Zambia and Somalia that supports...
Specialties:Primary Health Care, Education, Water, Sanitation & Hygiene (WASH), Food & Income Security, Livelihoods & Agriculture, ...
Founded:1996
Company size:501-1000 employees
7 Strawberry Hill Rd, Twickenham, United Kingdom
Industry:Publishing
Description:Action Against Allergy is a Publishing company located in 7 Strawberry Hill Rd, Twickenham, United Kingdom.
First Floor, Rear Premises, 161-163 Greenwich High Road, London, United Kingdom
Industry:Nonprofit Organization Management
Site:actionagainsthunger.org.uk
Description:Action Against Hunger | ACF International is a humanitarian organisation committed to ending child hunger.
Recognised as a leader in the fight against malnutrition, ACF works to save the lives...
Specialties:humanitarian, international, non-profit, malnutrition, children, ...
Founded:1979
Company size:1001-5000 employees

Rua Montes Claros, 1429, Belo Horizonte, Mg, Brazil
Industry:Logistics And Supply Chain
Site:actioncargo.com.br
Description:Counting on our own structure and vast experienced staff in international transportation, Action offers international trade solutions from customs clearance to door delivery to our customers, on any...
Company size:51-200 employees
Industry:Marketing And Advertising
Site:action-agency.com
Description:Siamo generatori di IDEE che si trasformano in eventi on line e off line. Questi eventi diventano per noi veri e propri MEDIA.
L'obiettivo è COMUNICARE all'anima delle persone, siano esse nel...
Specialties:Consulenza di comunicazione strategica, Incentive, Lanci di prodotto, Convention, Road Show, ...
Company size:11-50 employees
Industry:Construction
Company size:11-50 employees
Industry:Aviation & Aerospace
Site:actionaircraft.com
Description:Action Aircraft specializes in Overhaul and Repair of Rolls Royce Model 250 Series engines. Our FAA certification number is A9UR626J, our EASA approval No. is 145.5481. We were founded in 1988 and...
Specialties:Allison 250 Engine, Rolls Royce 250 Engine, AOG Service, Spanish-Speaking, FAA Certified Repair Station, ...
Founded:1988
Company size:1-10 employees
Industry:Oil & Energy
Site:action-air.net
Description:Entreprise spécialisée en télédétection aérienne pour la prospection minière, pétrolière et hydrogéologique et en monitoring environnemental par spectrométrie aéroportée.
l'entreprise qui...
Founded:1978
Company size:11-50 employees
Industry:Consumer Services
Site:actionairfishers.com
Registration:Jan 1, 2008
Site:actionaircanada.com
Phone:(403) 457-4572, (403) 457-0478 (Fax)
Members (2):Ben Rachid / Director Amel Hassan / Director
Categories:Air Conditioning & Heating Contractors - Residential, Boiler Dealers, Heating Equipment & Systems- Install/repair, Heater Cleaning Repair Services, Air Conditioning Repair Companies, ...
Industry:Electrical/electronic Manufacturing
Description:ACTION AIR SERVICES LIMITED is an Electrical and Electronic Manufacturing company located in United Kingdom.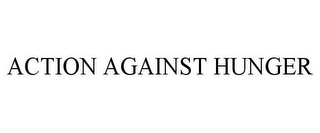 Registration:Feb 18, 2009
State ID:77672637
Reg. number:3676166
Status:700 - registered
Status date:Sep 1, 2009
Illustration:4000
Employee:Tara J Pate
Goods & Services:Charitable fund raising; financial sponsorship of international aid and development projects
Owner:Acfin Licensing Ltd