Industry:Management Consulting
Site:actibiz.com.ar
Industry:Biotechnology
Site:actibak.de
Description:Actibak Biotechnologie UG, spezialisiert sich in die Entwicklung von umweltfreundlichen Technologien. Die Technologien basieren auf einer 100 % nicht chemischen Basis und können in vielen Industrien e...
Founded:2015
Company size:1-10 employees

Willem Alexanderstraat 7, 7441 Ma, Nijverdal, Netherlands
Industry:Entertainment
Site:zinin.com
Description:ZINiN is een lokale organisatie in culturele en toeristische dienstverlening. Met een theater, 5 bibliotheek vestigingen, een VVV en ANWB winkel en facilitaire dienstverlening een unieke organisatie...
Specialties:Theater & Cultuur, Bibliotheekwerk, Toeristiche informatie, Evenementen
Founded:2006
Company size:51-200 employees
Industry:Computer Software
Site:actibase.fr
Description:Health field Softwares
Company size:11-50 employees
7 Rue De Norvège, Parc D'activités De Courtabœuf, Villebon Sur Yvette, France
Industry:Internet
Site:wwww.actibizz.com
Description:Le métier d'ACTIBIZZ est d'accompagner la croissance des PME, tant sur la stratégie que sur un plan opérationnel, en apportant des solutions et des outils numériques innovants (stratégie numérique,...
Specialties:Développement entreprise, Stratégie numérique, Web Marketing, Création de site, E-commerce, ...
Founded:2014
Company size:1-10 employees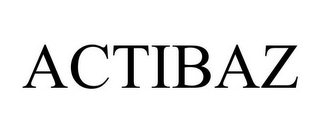 Status:Inactive
Registration:Dec 12, 2006
State ID:77062566
Status:606 - abandoned - no statement of use filed
Status date:Feb 15, 2010
Illustration:4000
Employee:Mark F Pilaro
Goods & Services:Pharmaceutical preparations and substances for the treatment of infectious diseases, blood disorders, pain, inflammation, sepsis, alopecia and obesity, and for the treatment of viral, metabolic,...
Owner:Glaxo Group Limited