Status:Inactive
Member:Custom Home Theater Systems Of San Diego, Llc (inactive)
Industry:Facilities Services
Site:absotherm.com
Description:A Total Facility Management Company, Incorporated in 1997 as Absotherm Services Pvt Ltd, now Formally known as Absotherm Facility Management Pvt Ltd, Promoted by Mr Pradip P Menon, an Engineer from...
Specialties:Total Facility Management Services, Enginerring Services, Utility Management Services, House Keeping Services, Building Management Services, ...
Founded:1997
Company size:5001-10,000 employees
137 Molesey Ave, West Molesey, England, United Kingdom
Site:webskills.co.uk

Industry:Events Services
Site:absound.com.ar
Description:Ofrecemos un servicio integral de sonido e iluminacíon. Trabajamos con equipos de primera calidad. Iluminación standard, robótica, láser, perimetral y puntual. Sonido bi y triamplificado (DAS,...
Company size:1-10 employees

137A Aztec House, Molesey Avenue, West Molesey, Surrey, United Kingdom
Industry:Internet
Site:absowebly.com
Description:Web Agency based in Surrey, providing all services you need to create a new site, upgrade your current web presence or help spread your message online.
All our work is done in-house (that means...
Specialties:Websites, eCommerce, Online Marketing, SEO & SEM, Pay Per Click Advertising, ...
Founded:2011
Company size:1-10 employees
Industry:Plastics
Site:abspi.com
Description:A good source to make a mold for the plastic parts
In ABSPI, we understand the requirement of customers who want to procure molds or plastic parts in China. That is top quality with reasonable...
Specialties:china plastic injection molding, china injection mold manufacturer, china tool maker, china mold maker
Founded:1997
Company size:201-500 employees
19 Hollister Dr, Birmingham, United Kingdom
Industry:Facilities Services
Description:Absotherm Services Ltd is a Facilities Services company located in 19 Hollister Dr, Birmingham, United Kingdom.

Oudkerkhof 7, Utrecht, Netherlands, Netherlands
Industry:Management Consulting
Site:absrd.com
Description:ABSRD (absurd) is a concept and project development company that makes initiatives in the Creative Industry viable.
ABSRD combines creativity with technology to make products different and...
Founded:2008
Company size:1-10 employees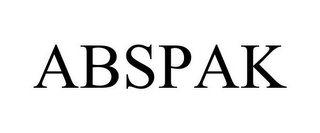 Registration:Feb 1, 2011
State ID:85231529
Reg. number:4015944
Status:700 - registered
Status date:Aug 23, 2011
Illustration:4000
Employee:Darryl M Spruill
Goods & Services:Athletic equipment, namely body support devices adapted for assisting physical exercise, Abs pak; abs pack
Owner:O'shea, Clayton, 29 Belmont Street, United Kingdom
Industry:Information Technology And Services
Site:absotechllc.com
Description:Since 1985, Absotech has been providing complete information technology solutions for small to large, commercial and residential clients in the Metro Detroit area. From custom software development to ...
Founded:1985
Company size:1-10 employees