Industry:Information Technology And Services
Site:absolut-lab.com
Registration:Aug 6, 2006
Site:absolutkitchens.com
Phone:(403) 475-0123, (403) 475-0124 (Fax)
Member:Dave Nesselbeck (President/Owner)
Categories:Home Renovations, Kitchen And Bath - Design And Remodeling Companies, Kitchen Remodeling, Kitchen & Bathroom Design
Industry:Accounting
Site:absolutinspira.com
Description:Established in 2009, Travelsmoove is Asia's largest premium travel group that provides outstanding quality, value and choice to all travellers with an extensive range of locations across major...
Specialties:Lowest Rates For Hotels, Lowest Rates For Tours, Lowest Rates For Transfers, Deals in All Destinations
Company size:11-50 employees
Industry:Professional Training & Coaching
Site:absolutkommunikation.dk
Description:Optimering af salg/service, kommunikation og samarbejde, gennem kurser og træning, - individuelt og i grupper.
Hvad er jeres ønsker og behov, - hvad vil I opnå?
Hvordan kan og skal indhold...
Specialties:Salg, Service, Kommunikation, Samarbejde
Founded:1998
Company size:1-10 employees

Calgary, Calgary, Alberta, Canada
Industry:Construction
Site:absolutkitchens.com
Description:Absolut Kitchen and Renovations is a remodeling company serving Calgary and surrounding areas specializing in kitchen design and installation, bathrooms upgrades, and whole home alterations. We work...
Specialties:kitchen remodeling, whole home remodeling, bathroom remodeling
Company size:1-10 employees
Industry:Glass, Ceramics & Concrete
Site:absolutkeramika.com
Description:Tile Design, Production and Import (World Market)
Company size:11-50 employees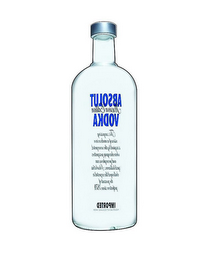 Registration:Dec 14, 2010
State ID:85197129
Status:602 - abandoned-failure to respond or late response
Status date:Nov 13, 2012
Illustration:3000
Employee:Kim Teresa Moninghoff
Goods & Services:The color(s) black, silver and blue is/are claimed as a feature of the mark., "vodka" or "imported produced and bottled in ahus sweden", The mark consists of a three-dimensional configuration of...
Owners (2):The Absolut Company Aktiebolag, 117 97, Sweden
V&s Vin & Sprit Aktiebolag, Se-117 97, Sweden

Building No. 39, Second Floor, Shahpur Jat,, New Delhi, Delhi, India
Industry:Information Technology And Services
Site:aisplglobal.com
Description:Absolut Info Systems is a complete IT solutions provider, with a commitment to provide a complete and effective information technology to the complete range of industries.
Absolut Info Systems...
Specialties:Technology Consulting, Software Licensing, Application Services, Systems Integration, Custom Software Development, ...
Founded:2007
Company size:51-200 employees