Industry:Electrical/electronic Manufacturing
Site:orwak.com

C/ García Lorca, 1;, Las Rozas, Madrid, Spain
Industry:Financial Services
Site:outsourcingfinanciero.com
Description:AB Outsourcing Financiero tiene como objetivo el facilitar la gestión Económico-Financiera de aquellas empresas que optimizando sus recursos confían en nuestra experiencia y competencias...
Specialties:Reporting-Soporte a Gerencia/Dirección, Gestión Financiera/Tesorería, Fiscalidad, Contabilidad, Laboral
Founded:2010
Company size:1-10 employees
Industry:Financial Services
Site:aborganisationltd.co.uk
Description:AB ORGANISATION LTD is a Financial Services company located in London, United Kingdom.
Industry:Financial Services

Industry:Legal Services
Site:abovopatents.nl
Description:Ab Ovo Patents is a small patent firm in the very south of The Netherlands, between the German Ruhrgebiet, Liège and technology-hotspot-area Eindhoven. From our residence in Sittard, just outside...
Specialties:Patents and trademarks
Company size:1-10 employees

Ristikarintie 23 Korsgrundsvägen, Pietarsaari/jakobstad, Finland
Industry:Civil Engineering
Site:ostromap.fi
Description:Geodeettiset mittaukset ja Televiestintäverkkojen suunnittelu
Ab Ostromap Oy on luotettava yhteistökumppani joka tarjoaa erilaiset kartoitus- ja mittauspalvelut. Strategisesti sijoitettu...
Specialties:Geodeettiset mittaukset, Geodetiska mätningar, 3D laaserskannaus, 3D laserskanning, Televiestintäverkkojen suunnittelu ja dokumentointi, ...
Founded:2000
Company size:11-50 employees
Barbizonlaan 75, Capelle Aan Den Ijssel, Netherlands
Industry:Information Technology And Services
Site:ab-ovo.com
Description:Ab Ovo is a fast growing, innovative and independent ICT services and products provider with powerful propositions. Our true strength lies in the combination of a profound knowledge of logistic...
Specialties:Rail, Logistics, RCS, APS, Consultancy, ...
Founded:1997
Company size:51-200 employees
Level 13, 15 Collins St., Melbourne, Victoria, Australia
Industry:Wholesale
Site:ortho.com.au
Description:ABO was established in 1980 as an orthodontic supplies company serving the needs of the Australian orthodontic profession. ABO understands the challenges faced by the orthodontists and can be a...
Founded:1980
Company size:11-50 employees
24, Rue Adrien Cramail, Rueil-Malmaison, France
Industry:Graphic Design
Site:abovo-design.fr
Description:Ab ovo Design, Applied Graphic Design.
Global Design Studio.
Brand audit and consulting, visual identity design and its applications: stationery, office templates, print (publications,...
Specialties:Audit / Consulting, Graphic Design, Logo Design, Visual Identity, Print, ...
Founded:2013
Company size:1-10 employees
Industry:Recreational Facilities And Services
Site:outback.nu
Registration:Jan 12, 2010
Phone:(780) 729-2039
Members (2):Scott Purdy (Owner)
Trent Nergard (Owner)
Categories:Contractors - General, Contractors - Flooring, Remodeling Services, Construction & Remodeling Services, Patio & Deck Builders, ...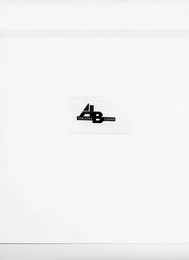 Status:Inactive
Registration:Jan 3, 2003
State ID:78199988
Status:602 - abandoned-failure to respond or late response
Status date:Feb 10, 2004
Illustration:3000
Employee:Steven R Fine
Goods & Services:Network and telecommunications equipment, namely, cable, broadband, dsl and adsl modems, components, and accessories; adaptors, routers and switches, multimedia terminal adaptors, voice over internet ...
Owner:Ambit Microsystems Corporation