Status:Inactive
Doing business as:Abbies Angels Bully Rescue
Industry:Apparel & Fashion
Site:abbigliamentointimoatena.com
Description:Una realtà che nasce nel 2009 dalla pura passione per l'intimo donna e l'intimo uomo che porta presto Intimo Atena ad essere il negozio preferito degli italiani per lo shopping di lingerie e...
Company size:Myself Only
Place Du Châtelain, 18, Brussels, Belgium
Industry:Apparel & Fashion
Site:abbieandrose.com
Description:Abbie & Rose is a Belgian-French label for the modern man: intelligent, strong, handsome... (well at least one of the above) offering a casual-chic choice, well cut and well made with details that...
Founded:2011
Company size:1-10 employees
Industry:Management Consulting
Site:abbiko.com
Description:Abbiko Consultancy is here to help fix whatever problem your business is facing. We have over 20 year's experience within the customer service environment across various industry sectors. 5 years...
Specialties:Business Consultancy, Social Media Consultancy, Recruitment Consultancy
Founded:2015
Company size:Myself Only
Industry:Wholesale
Site:abbijoe.co.uk
Description:Abbijoe Ltd supplies high quality halal and non-halal lamb and offal. Visit us in Smithfield Market, London, or call us with your booking on: 020 7329 2400.
Industry:Motion Pictures And Film
Site:abbie-lane.com
Description:Abbie Lane's Makeup Artist Career started completely by accident, when she was asked to fill-in at the last minute. No stranger to the industry, as Business Manager for photographer Matthew Lane of Za...
Specialties:makeup application, makeup consultation, modeling, video
Founded:2011
Company size:Myself Only
Industry:Photography
Site:astridabbing.nl

Rijkmakerlaan 36, Essen, Belgium
Industry:Building Materials
Site:abbin.be
Description:U bent aannemer of architect? Dan weet u dat klanten vandaag de dag steeds bewuster kiezen voor materialen en stijlen die bij hen passen. Logisch, want uw woning toont wie u bent. Ze ademt uw...
Company size:11-50 employees
Bridgend Service Station Ladybank Road, Freuchie, United Kingdom
Industry:Retail
Description:ABBIECRAIG SERVICES LIMITED is a Retail company located in BRIDGEND SERVICE STATION LADYBANK ROAD, FREUCHIE, United Kingdom.
36 Balmoral Dr, Southport, United Kingdom
Industry:Consumer Goods
Description:ABBINGDON GLOBAL LIMITED is a Consumer Goods company located in 36 Balmoral Dr, Southport, United Kingdom.
Calle Laguna Del Marquesado Nª 19, Nave 16 Edificio Adriana 1ª Planta, Polígono Industrial La Resina (Villaverde), Madrid, Community Of Madrid, Spain
Industry:Executive Office
Site:abbietaylordesign.co.nz
Description:Abbie Taylor Design. A freelance graphic design service based in Nelson.
227 Chelmsford Rd, Brentwood, United Kingdom
Industry:Financial Services
Description:ABBINGDON BUILDING COMPANY LTD is a Financial Services company located in 227 Chelmsford Rd, Brentwood, United Kingdom.
Phone:(604) 293-0029, (604) 291-9585 (Fax)
Member:Ivonna Abbing (President)
Categories:Graphic Designers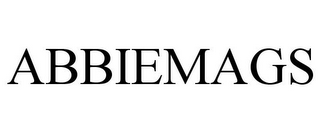 Status:Inactive
Registration:Apr 12, 2006
State ID:78859769
Status:602 - abandoned-failure to respond or late response
Status date:Nov 24, 2008
Illustration:4000
Employee:Carolyn Pendl Cataldo
Goods & Services:Ladies sportswear, namely, blazers, pants, skirts and dresses
Owner:Jmj Fashions Ltd