Industry:Furniture
Site:a18mm.nl
Industry:Consumer Goods
Site:a-19.com
Description:Taking pleasure in the work we do
A19's creativity is not limited to what hangs on the wall or from the ceiling. We believe that our passion for what we do should extend to every part of our...
Specialties:Ceramic Pendants, Ceramic Wall Sconces, Fused Glass Fixtures (Sconces)
Founded:1995
Company size:1-10 employees
Industry:Mechanical Or Industrial Engineering
Industry:Consumer Goods
Site:a-19.com
Industry:Maritime
Site:a19-drilling.co.uk
1A Folds Lane Haresfinch, St Helens, Merseyside, United Kingdom
Industry:Internet
Site:a180.co.uk
Description:A180 DARTS LIMITED is an Internet company located in 1A FOLDS LANE HARESFINCH, ST HELENS, MERSEYSIDE, United Kingdom.

Ringbaan Zuid 6A, Zevenaar, Gelderland, Netherlands
Industry:Mechanical Or Industrial Engineering
Site:a18metaal.nl
Description:Metaalwerk van formaat
Hoogwaardig metaalbewerken, dat is de kracht van A18metaal. In eigen huis vervaardigen we samengestelde producten van (roestvast) stalen kokers, buizen en plaatmateriaal....
Specialties:Lasersnijden, Kanten, Buis Lasersnijden, Constructie
Founded:2006
Company size:51-200 employees
Industry:Real Estate
Site:A18makelaardij.nl
Description:A18 makelaardij is een volwaardig, full service NVM makelaarskantoor, alleen.... wij doen het anders.
A18 makelaardij werkt volgens het principe van makelaardij nieuwe stijl, geen traditioneel...
Company size:1-10 employees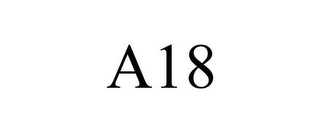 Registration:Dec 16, 2010
State ID:85199872
Reg. number:4002286
Status:700 - registered
Status date:Jul 26, 2011
Illustration:4000
Employee:Lakeisha S Munn Lewis
Goods & Services:Metal alloys for further manufacturing, A eighteen
Owner:Ampco Metal S.a 48 Route De Chesalles, Switzerland