Industry:Photography
Site:6littlefeet.com
19 Portland Pl, London, United Kingdom
Industry:Management Consulting
Site:6moods.com
Description:6 MOODS LTD is a Management Consulting company located in 19 Portland Pl, London, United Kingdom.
Industry:Consumer Goods
Site:6minutesltd.com
Description:6 Minutes Ltd is a full service sales and distribution company representing exciting international retail brands throughout the UK and Europe. Our products are not only buzz-worthy, having been...
Founded:2009
Company size:1-10 employees
Industry:Marketing And Advertising
Site:6monthers.com
Description:We are Mike and Florence Lince. We are a new breed of baby boomer expats we refer to as The 6 Monthers. We downsized to two suitcases each in our quest to free ourselves to move around the world and...
Specialties:Travel Writing, Travel Blogging, Travel Video's, Social Media
Founded:2011
Company size:1-10 employees
Industry:Arts And Crafts
Site:6littlemiles.com
Description:6 Little Miles is a firm that was founded in summer 2014. 6 Little Miles has a variety of product lines regarding our Taiwanese vases. These unique pieces of art are all individually selected so we...
Specialties:Home decorative art, Interior design, Stone vase, Hand craft
Founded:2014
Company size:1-10 employees
Industry:Information Technology And Services
Site:attoloinfotech.net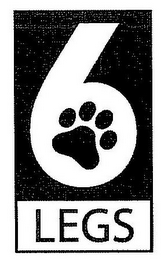 Registration:Jun 17, 2008
State ID:77500971
Reg. number:4116602
Status:700 - registered
Status date:Mar 27, 2012
Illustration:3000
Employee:Benji Yue Paradewelai
Goods & Services:Color is not claimed as a feature of the mark., Digital materials, namely, downloadable audio and video files featuring fitness training for humans and dogs, Dog products and accessories, namely, dog ...
Owner:Brad Pattison Entertainment Corporation