Status:Inactive
Doing business as:6th Street Market, Inc
Status:Inactive
Doing business as:6th Street LLC
Industry:Financial Services
Site:6thstory.com
Description:We help credit unions understand the story they are telling with their products, people, and processes; the story they want to tell; and how to align them. We then work shoulder to shoulder with them ...
Founded:2013
Company size:1-10 employees
Industry:Research
Site:6thsense.us
Description:RIGHTS TO INNOVATE - Innovation leads people steps into the next generation
6th Sense intended to providing the next-generation platform to deliver the future works.We strive to enhance the...
Company size:51-200 employees

Industry:Education Management
Site:6thsensescholars.com
Description:A group of professionals who are dedicated to design and deliver trainings for any organization engaged in hospitality and customer service.
Our main concerns are Hotels, Hospitals, Super...
Specialties:Customer Care Training And Development
Founded:2009
Company size:11-50 employees
Industry:Marketing And Advertising
Site:6thsenseinnovation.com
Industry:Photography
Site:6thsensestudio.ca
Description:We're driven by a desire to create outstanding composition, both for print and digital media. We provide high class digital retouching and composing for national and international clients, offering...
Specialties:Retouching, Photography, Digital imaging, Post production
Company size:1-10 employees
Industry:Internet
Site:6thstreetradio.org
Description:6th Street Radio (6SR) is an internet broadcasting and hosting company. We offer services in web hosting, event & live broadcasting, and help with distributing materials under the set Creative...
Specialties:development, media, promotion, web hosting
Founded:2004
Company size:1-10 employees

Industry:Marketing And Advertising
Site:6thsensemarketing.co.uk
Description:6th Sense is an established brand-marketing consultancy, now based in north Norfolk.
We work with SME project teams and start-up businesses within FMCG, Retail, Pharma, Publishing, Sport,...
Company size:1-10 employees

Office 605, The Fairmont Hotel,, Shiekh Zayed Road, Dubai, Dubai, United Arab Emirates
Industry:Broadcast Media
Site:6sensemedia.me
Description:A media based company, with in-depth experience, knowledge, skill set, methods and techniques that allows your company to stand out.
Your obligation is to run a successful business, ours is to...
Specialties:Commercial Advertising, Video Editing, Web Design, Creative Solutions, Production, ...
Founded:2010
Company size:1-10 employees
Industry:Motion Pictures And Film
Site:miskoiho.com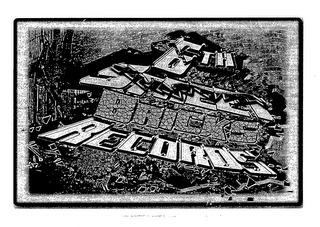 Status:Inactive
Registration:Apr 10, 2003
State ID:76505573
Status:602 - abandoned-failure to respond or late response
Status date:May 18, 2004
Illustration:3000
Employee:Edward H Nelson
Goods & Services:Manufacturing of cd's, t- shirts anther clothing and other promotional
Owner:Demario C. Byers, 900 N. Seventh St. Apt.# 12