14 Conlan St, London, United Kingdom
Industry:Construction
Industry:Health, Wellness And Fitness
Industry:Marketing And Advertising
Site:60w.co.uk
Description:60 Watt is not an advertising this or a design that or a direct marketing something else. It's a communication consultancy. We don't have a one dimensional view of how you should talk to the outside...
Company size:1-10 employees
Phone:(604) 681-0727
Categories:Real Estate - Rentals By Individuals
Industry:Market Research
Site:60wattresearch.co.uk
Description:The most refreshing research space in Scotland. A unique space that turns heads and drops jaws, backed up with the latest audio and video equipment and a service ethos that means nothing is too much...
Specialties:Focus group viewing studio., Usability testing., Full service projects., Fieldwork.
Founded:2004
Company size:1-10 employees
Industry:Commercial Real Estate
Site:600CameronStreet.com
Description:The quickest way to get your business moving is to move your business to 600 Cameron Street. Our inspiring executive office suites and full range of services will help you boost creativity and...
Specialties:Luxury office suites, Professional office services, Executive suite, Full-service office solutions
Founded:1999
Company size:1-10 employees
Industry:Music
Site:60works.com
Description:60 Works creates custom controllers for Professional Musicians. We are based in the Madison, Wisconsin area. The company was founded by Dave Cross, former writer for DJ Times and US/UK Press...
Founded:2010
Company size:Myself Only
Status:Inactive
Doing business as:600 Esix, LC
Status:Inactive
Member:600 Front Street, L.p (Member)
Status:Inactive
Member:600 Front Street Investments, L.p (Member)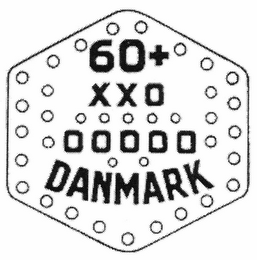 Status:Inactive
Registration:Jan 1, 1985
State ID:89000126
Status:969 - non registration data
Status date:Jan 8, 1985
Illustration:Drawing or design which also includes word(s)/ letter(s)/number(s)
Attorney:Wipo
32 CHEMIN DES COLOMBETTES
Goods & Services:Control mark for all sorts of cheeses, Art. 6 ter paris convention
Owner:Government Of Denmark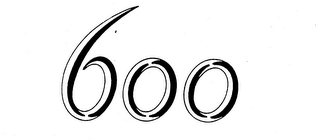 Status:Inactive
Registration:Nov 12, 1991
State ID:74220764
Status:710 - cancelled - section 8
Status date:May 1, 2005
Illustration:Drawing with word(s)/letter(s)/number(s) in Stylized form
Attorney:Ronald E. Shapiro
VORYS, SATER, SEYMOUR AND PEASE
1828 L. St. Nw 11Th Fl, Washington, DC 20036
Employee:Richard G Cole
Goods & Services:Machine tools and power operated tools; namely, machine and machine tool simulators, metal working machines, cutting machines, lathes, drilling machines, lifting and hoisting machines, load and...
Owner:600 Group Plc, The