4Th Floor Cornerstone House, 16 Loop Street, Cape Town, Western Province, South Africa
Industry:Marketing And Advertising
Site:60layersofcake.co.za
Description:We combine the experience from the old and the talent from the new economy in a multi disciplinary brand agency. We listen, talk, think, create, share and communicate across all platforms.
We...
Specialties:Collaborative communications agency, Creative business solutions, Design, Integrated advertising agency
Founded:2010
Company size:11-50 employees

2080 West 10Th Avenue, Vancouver, British Columbia, Canada
Industry:Health, Wellness And Fitness
Site:60minkidsclub.com
Description:Our mission is to entrench physical literacy and healthy habits from childhood and our vision is Canada's children will be among the worlds most active & healthy.
The 60 Minute Kids Club is an in...
Specialties:Educational, Physical literacy, High touch from ambassadors, Health research, High technology - web platform for tracking & reporting
Founded:2010
Company size:1-10 employees
Just Off 60 Road, Siem Reap, Siemreab Otdar-Meanchey, Cambodia
Industry:Music
Site:60roadstudios.com
Description:Audio Recording Studios based in Siem Reap, Cambodia.
The most sophisticated recording studio in Cambodia - large approx. 10m x 10m acoustically tuned unique recording space, state of the art...
Specialties:Recording studio, Editing suite, Audio recording, Video editing, Audio editing, ...
Founded:2014
Company size:1-10 employees
Sector-3, Rohtak, Haryana, India
Industry:Outsourcing/offshoring
Site:60sec.in
Description:We adopt processes based on sound Human Resource techniques and deploying the Manpower at the Customer organization, which minimizes your time span, speedy processing and selection as per your...
Specialties:Recruitment, Payroll management, Out sourcing, Training & placements
Founded:2011
Company size:1-10 employees
Industry:Architecture & Planning
Site:archerarchitects.com
Doing business as:Harvest Lake Bed and Breakfast
Registration:Jan 3, 2003
Site:harvestlakebnb.com
Phone:(403) 226-3025, (403) 452-2140 (Fax)
Member:Kathi And David Hamilton (Principal Contact)
Categories:Bed And Breakfasts
Industry:Ceiling Fans, Handyman Service, Lighting, House Painters, Pressure Washing
Phone:(412) 716-3105
Industry:Marketing And Advertising
Site:60minuteexpert.com
Doing business as:60 Minute Photo Centre
Phone:(519) 623-9060
Member:Angie Santos (Owner)
Categories:Photographers - Portrait
Industry:Investment Management
Industry:Education Management
Site:60mac.com
Description:80% van nieuw opgedane kennis is na 3 weken vergeten. Daarom focussen wij ons op die 20% die je wel onthoudt!
Wij bieden korte intensieve bedrijfstrainingen die je niet zult vergeten. Volgens...
Specialties:Training, Opleiding, Education, Human development, Learning, ...
Founded:2013
Company size:1-10 employees
Industry:Computer Software
Site:60minutestrategicplan.com
Description:The 60 Minute Strategic Plan is an innovative problem-solving and planning software application that enables you to create strategic plans for any strategic issue, large or small, collaborate and...
Specialties:Strategic planning template, Strategic planning software, Strategic planning book, Strategic planning consulting
Founded:2006
Company size:1-10 employees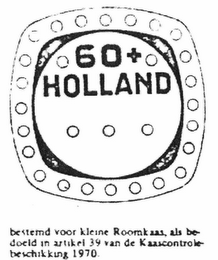 Status:Inactive
Registration:Mar 5, 1971
State ID:89000258
Status:969 - non registration data
Status date:Jan 8, 1985
Illustration:Drawing or design which also includes word(s)/ letter(s)/number(s)
Attorney:Wipo
32 CHEMIN DES COLOMBETTES
Goods & Services:Hallmark, Cheese, Art. 6 ter paris convention
Owner:Government Of The Netherlands
Status:Inactive
Registration:Mar 5, 1971
State ID:89000257
Status:969 - non registration data
Status date:Jan 8, 1985
Illustration:Drawing or design which also includes word(s)/ letter(s)/number(s)
Attorney:Wipo
32 CHEMIN DES COLOMBETTES
Goods & Services:Hallmark, Cheese, Art. 6 ter paris convention
Owner:Government Of The Netherlands