Status:Inactive
Doing business as:5 Rivers Design
Industry:Health, Wellness And Fitness
Site:5rytmu.cz
Registration:Jan 1, 2004
Site:5rivers.ca
Phone:(905) 799-0382
Member:S. Chatha (Owner)
Categories:Recording Service - Sound & Video
Industry:Education Management
Industry:Music
Site:5revolvingdoors.com
Description:5 Revolving Doors is the collective music of Shelley Barratt and those who accompany her Indie Rock Americana songs and melodic lyrics.
With different generations and musical backgrounds,...
Specialties:music, songs, songwriting, vocals
Founded:2006
Company size:1-10 employees
Industry:Marketing And Advertising
Site:5reddragons.com
Description:5 Red Dragons Creative group is a Chicago based marketing and design firm specializing in multimedia branding and video production.
The Dragons are a team of experienced professionals with...
Specialties:Branding, Web Design / Development, Video Production
Company size:1-10 employees
Industry:Information Technology And Services
Site:5rupeesaline.com
Description:5 Rupees A Line is a division of Singha Singh Roy & Associates Pvt. Ltd. (SSAPL) which has been engaged in the field of transcription services for the last 12 years.
With 5 Rupees A Line, we aim ...
Specialties:Transcription
Founded:1994
Company size:51-200 employees
Industry:Telecommunications
Site:5ringstelecom.co.uk
Description:5 Rings was formed in 2007 by our Managing Director Geoff Raynsford and his son Operations Director Peter Raynsford. In 2012 a third family member, Steve Maton joined the team as Sales Director. All...
Specialties:Telephone Systems, VoIP systems, Business Solutions, Business Telecoms, Business Mobiles, ...
Founded:2006
Company size:11-50 employees
Industry:Electrical/electronic Manufacturing
Site:5Scomponents.com
Description:5S Components, Inc is the sole authorized USA distributor for ABB Semiconductor products (IGBTs, IGCTs, Current Sensors, etc) and Icar power film capacitors.
Serving our customers in the High...
Company size:1-10 employees
Industry:Computer Software
Description:5 S Limited is a Computer Software company located in Glasgow, United Kingdom.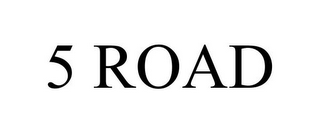 Registration:Nov 24, 2010
State ID:85184500
Status:602 - abandoned-failure to respond or late response
Status date:Oct 4, 2011
Illustration:4000
Employee:Nicholas A Coleman
Goods & Services:Hotel services, Five road
Owner:Proeficiency Sa De Cv, Periferico Poniente#5400 Col. San Juan De Ocotan, Mexico