Industry:Consumer Goods
Site:5-1acoustics.com
Description:5.1 Acoustics offers high quality and affordable products to improve your home theater system. With the largest selection and lowest price in the business, the ViBreak subwoofer riser will help...
Specialties:home theater system, sound system, audio system, surround sound
Founded:2011
Company size:1-10 employees
Industry:Public Relations And Communications
Site:51communication.ro
Description:Ne-au plăcut dintotdeauna PR-ul și politicul. Pasionați fiind, am asociat aceste domenii și le-am profesionalizat prin idei, proiecte și lideri. Am început printr-un atașament față de științele...
Specialties:Political Public Relations, Campaigning, Media Training, Public Speaking
Company size:1-10 employees
Industry:Hospitality
Site:51-buckinghamgate.com
Industry:Sports
Site:51fiftyconsulting.com
Description:A global sports marketing consultancy for brands and rights holders.
51 Fifty assists brands to select the right sports marketing partnership by using data backed analysis and real world...
Specialties:Sponsorship rights negotiation, Sports property selection, Sponsorship acquisition, Activation of sponsorships, Partnership development, ...
Founded:2014
Company size:1-10 employees
Industry:Airlines/aviation
Site:51north.co.uk
Description:Business Jet Management
51 North Ltd. Gulfstream specialists. You have control.
Privacy, it can be a game changer.
Rest assured our exclusive, discreet service will be designed to your ...
Specialties:Aircraft Management, Aircraft Sales & Acquisitions, Specialist Flight Crew, Aircraft Maintenance, Flight Operations, ...
Company size:11-50 employees
Industry:Marketing And Advertising
Site:fiftyonedegrees.co.uk
Description:We help brands, businesses and agencies to overcome challenges and deliver results. Our team are highly entrepreneurial and talented marketers with substantial experience working in challenging roles ...
Specialties:Brand Strategy, Brand Positioning, Sponsorship, Content
Founded:2013
Company size:1-10 employees
Industry:Wine And Spirits
Description:51 Limited is a Wine and Spirits company located in London, United Kingdom.
Industry:Education Management
Industry:Entertainment
Site:51minds.com
Description:•Supervise budgeting, scheduling, formatting and quality control for international versions of 15 reality series
•Interface with clients to ensure delivery requirements are fulfilled
Handle...
Company size:11-50 employees
Industry:Publishing
Site:51cities.com
Description:51 Cities Magazine is an International style magazine bringing together the world through the uniting factor of style. Categories include art & culture, street-wear, design, fashion, and travel. This ...
Founded:2011
Company size:11-50 employees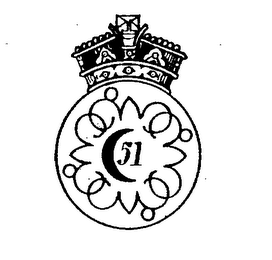 Registration:May 3, 1911
State ID:71056141
Reg. number:0099927
Status:800 - registered and renewed
Status date:Oct 27, 2004
Illustration:3S15
Goods & Services:Table and ornamental dishes, plates, and bowls
Owners (2):Porcelain And Fine China Companies Limited, The
Worcester Royal Porcelain Company Limiteed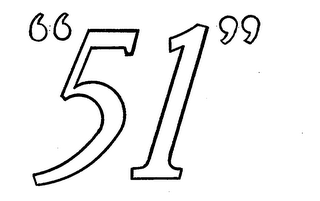 Status:Inactive
Registration:Aug 10, 1939
State ID:71422483
Reg. number:0374445
Status:710 - cancelled - section 8
Status date:Jan 27, 2001
Illustration:5W23
Goods & Services:Fountain pens, mechanical pencils, and desk sets