Site:4cornersstorage.ca
Phone:(778) 220-4444, (250) 376-9741 (Fax)
Member:Sandra Hegel
Categories:Storage-Household & Commercial
Status:Inactive
Member:U. S. Homecare Securities, Llc (Manager, inactive)
Status:Inactive
Industry:Real Estate Agent/manager
Member:Cynthia Bennett (Director, inactive)
Industry:Construction
Site:4cornersok.com
Industry:Education Management
Site:4cornerstraining.com
Description:4 Corners Training & Development is a training organization, which offers customized workshops, seminars and keynote presentations to learners in the corporate world and post-secondary institutions....
Specialties:Corporate Workshops, Student Seminars, Keynote Presentations, Workshop Booklets, Workshop Assessments, ...
Founded:2010
Company size:1-10 employees
454-458 Chiswick High Rd, London, United Kingdom
Industry:Photography
Site:4cornersimages.com
Description:4 CORNERS IMAGES LIMITED is a Photography company located in 454-458 Chiswick High Rd, London, United Kingdom.

Dubai Investment Park, Dubai, United Arab Emirates
Industry:Food & Beverages
Site:4cornersuae.com
Description:We are one of the Middle East's fastest growing food companies; a Dubai based organisation renowned for our expertise and experience in supplying great brands & products to the market.
We...
Specialties:Foodservice, Container & Bulk Trading, Food & Beverage imports, FMCG Distribution, Freight & Consolidation, ...
Founded:2004
Company size:11-50 employees

Unit 7, Beacon Quay, Torbay, Devon, United Kingdom
Industry:Hospitality
Site:4countiesinteriors.co.uk
Description:4 Counties Interiors are Devon based specialists in procurement for the hotel and leisure industry. We set no minimum requirement in order to begin working for our clients and are entirely driven by...
Founded:2010
Company size:1-10 employees
Level 23, 20 Bond Street, Sydney, Nsw, Australia
Industry:Investment Management
Site:4cornersinfra.com
Description:4 Corners Infrastructure (4 Corners) is a boutique asset manager investing in listed infrastructure companies across all four corners of the globe. Established in partnership with Bennelong Funds...
Founded:2015
Company size:1-10 employees

35 Willoughby Close, Old Hall, Warrington, Cheshire, United Kingdom
Industry:Graphic Design
Site:4cornersdesign.co.uk
Description:Helping to win new business through the development and implementation of tried and tested marketing strategies into creative and eye-catching designs for print and online solutions. From logo...
Specialties:Design for Print, Website Solutions, Copywriting, Print Procurement
Founded:2005
Company size:Myself Only

Industry:Real Estate
Site:4cr.co.uk
Description:4 Corners Relocation is one of the UK's leading Destination Service Providers. We work with both major international and domestic companies and private clients to provide class-leading assistance...
Company size:11-50 employees
Industry:Broadcast Media
Site:4csgroup.com
Description:4CSG is the holding company for BriarCliff Digital Group.
Company size:1-10 employees

Langesteijn 120, Hendrik Ido Ambacht, Zuid Holland, Netherlands
Industry:Information Technology And Services
Site:4criticalit.nl
Description:Voor ieder bedrijf dat:
- meer inzicht in haar IT infrastructuur wil hebben
- wil weten welke business impact een verstoring heeft.
- een probleem snel en doeltreffend wil isoleren...
Specialties:Centerity, Business Services monitoring, Cormant, DCIM
Company size:1-10 employees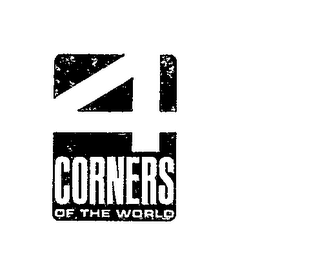 Status:Inactive
Registration:Dec 31, 1963
State ID:72183843
Reg. number:0778516
Status:900 - expired
Status date:Jan 13, 1985
Illustration:3000
Goods & Services:Phonograph records
Owner:Kapp Records, Inc, 136 E. 57Th St.