Hampton, Melbourne, Australia
Industry:Electrical/electronic Manufacturing
Site:4volts.com
Description:4Volts is an independent design service developing efficient electronic product. We provide turnkey solutions, taking product from inception to completion.
Think of us as a strategic partner for ...
Specialties:Analogue, Digital & RF System design, Industrial & Consumer Product, Embedded Microprocessor Control, Power efficient, energy start compliant product
Founded:2010
Company size:1-10 employees
Site:4voo.com
Phone:(416) 461-4600, (416) 466-9666 (Fax)
Member:Marek Hewryk
Categories:Cosmetic Sales
Po Box 418, Burwood, Vic, Australia
Industry:Import And Export
Site:4voo.com.au
Description:I own two companies within Australia and New Zealand:
Company 1:
4VOO Distinct Man - Australian and New Distributor
We distribute a luxurious international men's cosmetics brand - b2b...
Specialties:Online Marketing & Sales, Import/export
Founded:2009
Company size:1-10 employees

Fruinplantsoen 42, Utrecht, Netherlands
Industry:Internet
Site:4vrijetijd.nl
Description:Webshop voor camping artikelen.
Wij hebben een reusachtige selectie van Europe' s belangrijkste merken aan kamperen materiaal online.
Naast de supplies beschikken we ook over een groot...
Specialties:Camping Supplies, Spare parts
Company size:Myself Only
Industry:Health, Wellness And Fitness
Site:4vryng.com
Description:We are a wellness brand that empowers individuals to live a healthy lifestyle and feel forever young.
We offer more than just a product. We are creating a lifestyle that fosters a healthy way of ...
Specialties:Health & Wellness, Relaxation, Natural Supplement, Healthy Lifestyle
Founded:2011
Company size:1-10 employees
Industry:Staffing And Recruiting
Site:4VVe.com
Description:4VVe provides professional CV Writing Services to all entry levels and sectors, including Cover Letter writing and Job Application completion. We create the clear, concise and contemporary documents...
Specialties:CV writing, updating & refocusing, Cover letter writing, Personal Profiles & Supporting Statements, Application form completion
Company size:1-10 employees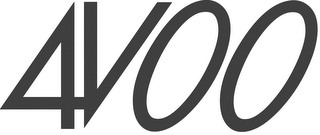 Status:Inactive
Registration:Jan 14, 2003
State ID:78203106
Status:602 - abandoned-failure to respond or late response
Status date:Jul 5, 2006
Illustration:5000
Employee:Christophe Buongiorno
Goods & Services:Skin care and makeup products namely after shaves, cleansers, scrubs, masks, moisturizers, under eye gels, serum treatments, foundations, concealers, correctors, powders; cosmetics and toiletries: 1. ...
Owner:Emajd Ltd