Industry:Music
Site:44thandfilth.com
Description:Established in 2009, 44th & Filth Music was formed by veteran producer YUG and media luminary/DJ Andy Reid. Drawn together by their love of melodic house, spirited vocals and their passion for music, ...
Founded:2009
Company size:1-10 employees
Industry:Music
Site:44thFloor.com
Description:44th Floor Records is a record company that releases CD's in all genres across the board. It's roots are in the mainstream Pop and Rock genres, but does releases in the Hip-Hop, Funk, Rap, and...
Company size:1-10 employees
6 Cloudesley Road, St. Leonards-On-Sea, East Sussex, United Kingdom
Industry:Graphic Design
Site:44thhill.com
Description:44TH HILL LTD is a Graphic Design company located in 6 CLOUDESLEY ROAD, ST. LEONARDS-ON-SEA, EAST SUSSEX, United Kingdom.
Industry:Marketing And Advertising
Site:44thlevel.com.pl
Description:Our goal is simple - connect you to your customer.
Some of the Services We Offer:
* Social Media Strategy and Implementation
* Channel Monitoring
* Management of Social...
Founded:2010
Company size:Myself Only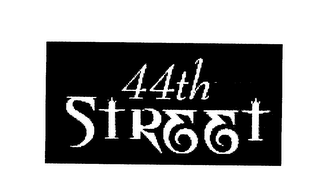 Status:Inactive
Registration:Sep 9, 1999
State ID:75794734
Status:606 - abandoned - no statement of use filed
Status date:Jul 3, 2003
Illustration:3000
Employee:Dawn Feldman Lehker
Goods & Services:Packaged entrees consisting primarily of beef, pork, poultry, lamb and veal
Owner:Retail Food Brands Inc