Industry:Utilities
Site:esbi.ie
Industry:Airlines/aviation
Industry:Entertainment
Site:40yearoldsuperstar.com
Description:A 39 year old communications executive, wife and mother has until May 4, 2012 to fulfill a challenge given to her by a seven year old boy...to fullfill her childhood dream.
For the next 2 years, ...
Company size:Myself Only
Industry:Civic & Social Organization
Site:40somethingcowgirls.com
Description:A National member based organization for horsewomen. We are the only member based organization that has an annual Awards Program based on participation only. Local Cowgirl Chapters are formed and...
Founded:2010
Company size:1-10 employees
Industry:Consumer Services
Site:40unlocksmyride.com
Description:Locked out of your car in Greensboro?
We can help! We charge 1/2 of locksmith and arrive in less than 20 minutes. Fast and friendly service.
Call us today at 336-447-3853
$40 Unlocks...
Founded:2013
Company size:Myself Only
Status:Inactive
Doing business as:40 & Fly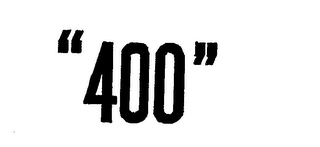 Status:Inactive
Registration:Aug 23, 1960
State ID:72103250
Reg. number:0771387
Status:900 - expired
Status date:Sep 16, 1984
Illustration:Drawing with word(s)/letter(s)/number(s) in Stylized form
Goods & Services:Metal sash guides for double-hung friction-type windows
Owner:A.r.b. Window Sales Co, 19433 John R St.
Status:Inactive
Registration:Jan 1, 1985
State ID:89000129
Status:969 - non registration data
Status date:Jan 8, 1985
Illustration:Drawing or design which also includes word(s)/ letter(s)/number(s)
Attorney:Wipo
32 CHEMIN DES COLOMBETTES
Goods & Services:Control mark for all sorts of cheeses, Art. 6 ter paris convention
Owner:Government Of Denmark