Industry:Airlines/aviation
Site:3millionfans.com
Industry:Consumer Services
Site:3minutecarwash.com
Industry:Management Consulting
Site:3miledomination.com
Description:At 3 Mile Domination we want to introduce you to a more unique way of creating dominance in this highly competitive market place.Our goal is to help you dominate your self storage market.
We...
Specialties:Self Storage Training, Self Storage Sales, Self Storage Marketing
Company size:1-10 employees
Industry:Media Production
Site:3mindsolutions.com
Description:Three Mind Solutions is a professional Website Designing and Online Marketing Company of which aims to provide services such as Website Design, Development. We Provide Every service, keeps exploring...
Specialties:Web Designing & Development, Media Production, Videography & Photography, SEO, SMO, ...
Founded:2013
Company size:1-10 employees

Covering All Of Sydney, Sydney, New South Wales, Australia
Industry:Events Services
Site:bit.ly
Description:3 Minute Angels offer conference massage, event massage, wedding massage, hen's massage and our most popular corporate massage suitable for offices and workplaces all around Australia, including...
Specialties:Corporate Massage, Event Massage, Conference & Tradeshow Massage, Hen's & Wedding/Bridal Massage, Short Format Massage, ...
Founded:2002
Company size:11-50 employees
1 Van-Melle-Straße, Detmold, North Rhine-Westphalia, Germany
Industry:Internet
Site:3minds.co.uk

1 Lyric Square, London, Hammersmith, United Kingdom
Industry:Management Consulting
Site:3minutemile.com
Description:3MM is a Management Consultancy. With global clients, we create more effective interactions, achieving peak performance
Four areas define our business:
Hogan Assessment Systems...
Specialties:leadership, development, assessment, selection, team development, ...
Founded:2006
Company size:11-50 employees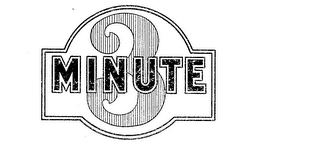 Status:Inactive
Registration:Oct 20, 1927
State ID:71256384
Reg. number:0237301
Status:900 - expired
Status date:Nov 3, 1992
Illustration:3000
Goods & Services:Cereal food products and ingredients of foods-namely, oat flakes, hominy grits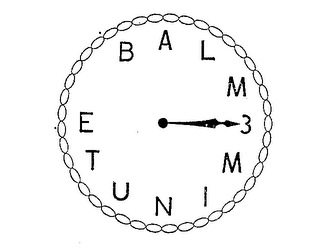 Status:Inactive
Registration:Aug 21, 1961
State ID:72126342
Reg. number:0774403
Status:900 - expired
Status date:Nov 4, 1984
Illustration:3000
Goods & Services:Applicant without waiver of his common law rights, disclaims "3 minute balm" apart from the trademark as shown., Medicinal balm
Owner:Mallard C. Hunt, Doing Business As Huntbrothers Products