Industry:Health, Wellness And Fitness
Site:3in1fitness.com
Description:3 in 1 Fitness by D.L. Costanzo, LLC is a health and wellness coaching practice that specializes in the wellness goals of the stressed out, overweight, and over-worked busy professional. Certified...
Specialties:Weight Management, Exercise and Fitness, Nutritional Counceling, Work/LifeBalance, Stress Managemenet
Founded:2008
Company size:Myself Only

Iraklidon 14A, Chalandri, Greece
Industry:Graphic Design
Site:3inabox.gr
Description:3 in a box is a graphic design studio. We design print matter and electronic media, products and spaces.
We create solutions that help businesses communicate their vision, reinforce their...
Specialties:Graphic Design, Packaging, Corporate Identity, Web design, Environmental Design, ...
Founded:2000
Company size:1-10 employees
Industry:Electrical/electronic Manufacturing
Site:ketantech.com

Industry:Packaging And Containers
Site:3imballaggi.it
Description:L'azienda 3 Imballaggi Srl è una realtà giovane ma già ben radicata all'interno del panorama nazionale. Nata per consolidare e sviluppare le attività produttive di due precedenti società che di...
Founded:2007
Company size:11-50 employees
2 Clifton St, Glasgow, United Kingdom
Industry:Restaurants
Site:3in1xtra.co.uk
The Old Brushworks,, 56 Pickwick Road,, Corsham, Wilts,, United Kingdom
Industry:Accounting
Site:3inpartnership.co.uk
Description:Welcome to 3 in Partnership Limited, which is a licensed insolvency practice providing practical business recovery advice. We offer business rescue and insolvency services to companies, partnerships...
Specialties:insolvent, solvent and compulsory liquidations, corporate partnership and individual voluntary arrangements
Founded:2011
Company size:1-10 employees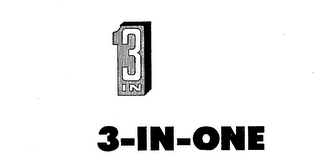 Status:Inactive
Registration:Apr 1, 1948
State ID:71553571
Reg. number:0521499
Status:900 - expired
Status date:Nov 3, 1992
Illustration:5S09
Goods & Services:Chemical fertilizer, 3 in 1
Owner:Boyle-Midway Inc, 257 Cornelison Avenue
Status:Inactive
Registration:Nov 29, 1966
State ID:72259647
Status:900 - expired
Status date:Jan 23, 1989
Illustration:1000
Goods & Services:Envelopes
Owner:Dental Printing Co., Inc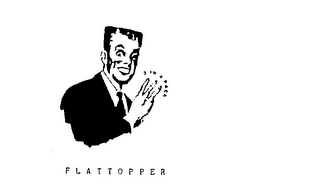 Status:Inactive
Registration:Mar 30, 1988
State ID:73719668
Status:710 - cancelled - section 8
Status date:Mar 10, 1997
Illustration:3T19
Employee:Kristen Byers
Goods & Services:In the statement, column 1, line 1 after flattopper, "(uk)" should be inserted.q, "3 in a pack", Condoms, Flat topper
Owner:Brian Drumm Flattopper (Uk) Limited