Industry:Investment Management
Maharajgunj, Kathamandu, Bagmati, Nepal
Industry:Computer Software
Site:3callistos.com
Description:3 Callistos Services is a Computer Technology Company. We develop all kinds of software in almost every technology. We develop custom/ tailored applications with specific purpose. We have...
Founded:2012
Company size:1-10 employees
Industry:Market Research
Site:forceplus.com
Industry:Public Relations And Communications
Site:3c-nh.com
Description:We help those who make a better world. As members of a global community we have a responsibility to act as stewards of the planet. We're here to help like-minded organizations work towards these...
Specialties:social media, fundraising, event planning, messaging, training
Company size:Myself Only
Industry:Design
Site:3csindia.com
Description:3 C basically providing tool designing solution by using advance tools.
as well as we r providing Onsite Engineers for reputed componies for the use of high end softwares like Catia ,UG, ProE
Company size:11-50 employees
Industry:Graphic Design
Site:3csvinyl.com
Description:3 C's Vinyl is a full service sign shop located in Pittsburgh, PA.
The basis of 3 C's Vinyl is to provide creativity to customers who are bored with the choices that are currently available. We...
Specialties:Wide Format Digital Printing, Custom Logos and Decals, Reflective Vinyl, Race Car Graphics, View-Thru Vinyl, ...
Founded:2005
Company size:1-10 employees

Via Giuseppe Prina, 15, Milano, Mi, Italy
Industry:Insurance
Site:3capital.it
Description:3 Capital nasce dalla volontà di fornire un servizio di alto livello di protezione del capitale, anche a famiglie con piccoli patrimoni. Si vuole porre, inoltre, come punto di riferimento per i...
Founded:2014
Company size:1-10 employees
Industry:Think Tanks
Site:NA
Description:Private partnership between three friends who share a love of good food, great wine and great company. We are still classified as being in start up mode and looking to branch out in 2011. We...
Founded:2007
Company size:1-10 employees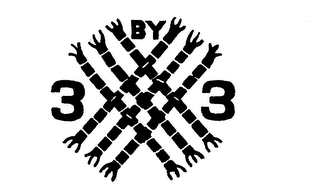 Status:Inactive
Registration:Apr 22, 1966
State ID:72244123
Reg. number:0828704
Status:900 - expired
Status date:Aug 9, 1987
Illustration:3000
Goods & Services:Trousers
Owner:Donald S. Lavigne, Inc
Registration:Jan 28, 2011
State ID:85228654
Status:601 - abandoned - express
Status date:Feb 3, 2011
Illustration:3000
Goods & Services:The color(s) the color grey in various shapes is/are claimed as a feature of the mark., The mark consists of a rectangular frame inside wich appears a horseshoe, inside wich appears a number "3" and...
Owner:Compañia Tequilera De Arandas S.a. De C.v, Rancho Palos Colorados S/N Km. 3 Carr. Manuel Martínez Valadez Arandas, Mexico