Status:Inactive
Doing business as:3D Sales and Marketing
Registration:Jan 5, 2006
Site:3droofing.ca
Phone:(604) 820-5532
Member:Dean Or Dawn
Categories:Roofing Contractors
Cheltenham, United Kingdom
Industry:Real Estate
Description:3D RURAL SURVEYORS LIMITED is a Real estate company located in Cheltenham, United Kingdom.
Via Augusta, 48-54, 1º 3ª, Barcelona, Spain
Industry:Industrial Automation
Site:3d-rob.com
Description:Our company is focused on customer satisfaction, by providing most valuable projects for accelerating time-to-market of new products and installations. Customers perceive a high reduction in costs...
Specialties:Robotic simulation, Robotic programming, Industrial automation
Founded:2011
Company size:1-10 employees
27 Sir Joseph Banks Street, Botany, Nsw, Australia
Industry:Professional Training & Coaching
Site:3dsafety.com.au
Description:3D Safety is a leader in delivering safety compliance, systems and processes to industry through our unique approach - People, Plant, Process. We are always looking for great people to join our...
Specialties:Safety Management Systems, Safety Training, Compliance inspection and testing
Founded:1987
Company size:11-50 employees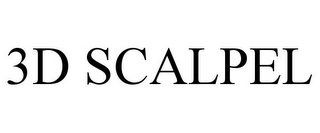 Registration:Dec 31, 2010
State ID:85208641
Reg. number:4199275
Status:700 - registered
Status date:Aug 28, 2012
Illustration:4000
Employee:Laurie R Kaufman
Goods & Services:"scalpel", Surgical instruments, namely, blades, staplers, surgical saws, surgical knives, surgical scissors, surgical mirrors, surgical staplers, surgical skin staplers, surgical perforators,...
Owner:Wu, Jung 7-3, No.166, Sec. 4, Zhongxiao E. Rd., Taiwan