Industry:Events Services
Site:3hundred.com
Description:Is it a trendy club? A hot new bistro? Or an upscale sports bar? An event venue? 300 Long Island is all that rolled into one: a strikingly different entertainment venue with upscale decor and...
Specialties:Bowling, Entertainment, Events, Birthday parties, Corporate, ...
Company size:11-50 employees
52 New Lawrence House 2 Shawheath Close, Manchester, Lancashire, United Kingdom
Industry:Information Technology And Services
Description:300 MEDIA LTD is an Information Technology and Services company located in 52 NEW LAWRENCE HOUSE 2 SHAWHEATH CLOSE, MANCHESTER, LANCASHIRE, United Kingdom.

Industry:Sports
Site:the300rugbyacademy.com
Description:Year-Round Rugby Program.
The 300 Rugby Academy, is designed to provide a Rugby experience like no other.
We guarantee a positive learning experience, where ethics, philosophy, tactics and...
Founded:2006
Company size:1-10 employees

North Lane House, North Lane, Headingley, Leeds, United Kingdom
Industry:Staffing And Recruiting
Site:300northrecruit.co.uk
Description:The Experts in Construction, Property And Facilities Management Recruitment.
With over 20 years experience 300 North has been set up to provide clients and candidates with an honest, efficient...
Specialties:Recruitment, Construction, Property & engineering, Facilities management, Asset management, ...
Company size:1-10 employees
Site:greatfloors.ca
Phone:(519) 645-2415
Categories:Floor Laying, Refinishing & Resurfacing
Industry:Music
Site:300monks.com
Description:Hand picked, curated collection of royalty-free production music for use in film, web, television, media. Since 2004, 300 Monks has provided high quality music for filmmakers, advertising creatives...
Specialties:Production music, Royalty free music, Audio branding, Music composition
Founded:2004
Company size:1-10 employees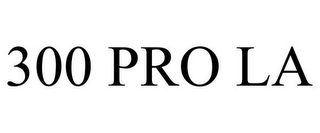 Registration:Jun 21, 2010
State ID:85067437
Reg. number:4179941
Status:700 - registered
Status date:Jul 24, 2012
Illustration:Drawing with word(s)/letter(s)/number(s) in Block form
Attorney:John C. Blattner
Dickinson Wright PLLC
301 E. Liberty Ste. 500, Ann Arbor, MI 48104
Employee:Dannean Hetzel
Goods & Services:"la", Pharmaceutical and veterinary preparations and substances, namely, antibiotics
Owner:Norbrook Laboratories Limited
Status:Inactive
Doing business as:300 North Central Gp, LLC
Status:Inactive
Doing business as:300 Spartans, LLC
Status:Inactive
Doing business as:300 North Central, Ltd
Status:Inactive
Doing business as:300 Milam LLC

London, London, United Kingdom
Industry:Internet
Site:300notes.com
Description:Technology startup specialising in location aware mobile apps for geographical communities.
Currently developing InPrimroseHill - A next generation community based social networking app for...
Specialties:Mobile, Location aware technology, Iphone, Community
Founded:2012
Company size:1-10 employees

305, De La Commune Ouest, Bureau 100, Montreal, Quebec, Canada
Industry:Human Resources
Site:300sesterce.com
Description:300 Sesterce offers a wide range of recruitment services to leading global firms, SME's, government bodies and institutions. 300 Sesterce provides tailored recruitment, including temporary and...
Specialties:Finance and accounting, Information technology, Sales and marketing, Operations, General management, ...
Founded:2013
Company size:1-10 employees

Residencial El Potosi, Ave. Juarez #3, San Pedro Sula, Cortes, Honduras
Industry:Design
Site:300pixeles.com
Description:Nuestra misión es crear y producir lo mejor en el lenguaje de la publicidad, teniendo como fundamento la comunicación total con nuestros clientes, haciendonos diferentes y los únicos que nos...
Specialties:Logos, Billboards, Magazines, Websites
Founded:2008
Company size:Myself Only